Since 2005, Asia Travel & Leisure, the parent company of Travel Vietnam, Travel Cambodia,
Travel Thailand
, Laos Travel & Myanmar Travel, has been a smart and sustainable travel alternative dedicated to providing travelers the most authentic cultural experiences possible. We specialize in these five destinations by utilizing our local resources to create intimate and life changing journeys.
Our highest priority is to provide each of our offices with training, support and access to local partnerships to ensure our journeys are unique and of the highest quality and value. Together we strive to show our travelers the most up-close and personal aspects of each destination. We tailor our travel experiences to the interests and budget of every traveler.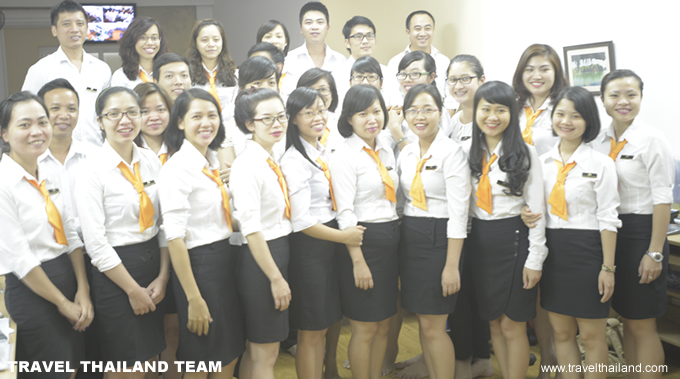 How to find us?
BANGKOK - THAILAND
Unit 1251, Siam Piwat Tower, 989 Rama 1 Road, Pathumwan, Bangkok 10330 Thailand
Tel: +66 95-614-3184 +66 92-386-2385
Email:
This email address is being protected from spambots. You need JavaScript enabled to view it.
Website: www.travelthailand.com
A division of Asia Travel & Leisure
HANOI - VIETNAM
Add: Unit 507, International Centre, 17 Ngo Quyen St., Hanoi , Vietnam
Tel: +8424 3942 9444 – Fax:+8424 3942 9442.
HCM CITY - VIETNAM
Add: 6 floor, Sovilaco Bld, 1 Pho Quang St, Tan Binh Dist, HCMC, Vietnam
Tel: +84 28 3997 2255 – Fax: +84 28 3997 2256.
SIEM REAP - CAMBODIA
Add: 67 Oum Khun Street, Khum Svay Dankum, Siem Reap, Kingdom of Cambodia
Tel: +855 6396 7008 - Fax:+855 6396 7009
LUANG PRABANG - LAOS PDR
Address: Samsenthai Rd, Ban Thong Cha Leaun, Luang Prabang, Laos PDR
Tel:+856 71 919 444 - Fax:+856 71 919 333
YANGON - MYANMAR
6th Floor, 158 Building, 45 Street, Botataung Township, Yangon
T: +95 944 312 1788 / +951 201026