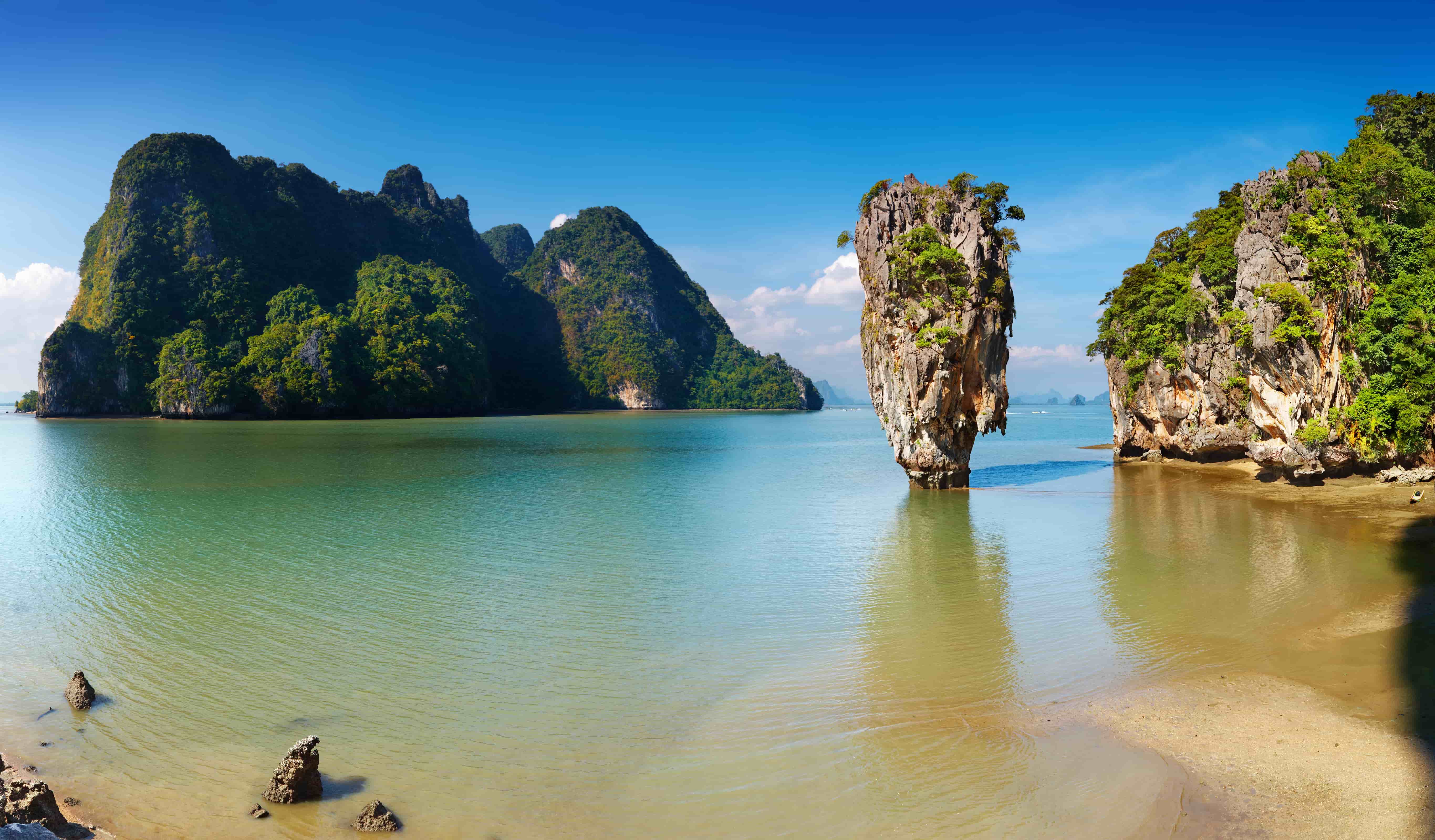 Thailand is one of the most popular tourist destinations in Southeast Asia, known for its beautiful beaches, rich culture, and vibrant nightlife. With so many attractions and activities to choose from, planning a trip to Thailand can be overwhelming. To help you make the most of your visit, we've compiled a list of the best things to do in Thailand. Whether you're interested in exploring Thai culture, enjoying natural attractions, or experiencing the country's famous nightlife, there's something for everyone in Thailand. Join us as we take a closer look at the top experiences and attractions that make Thailand one of the most popular tourist destinations in the world.


Thailand is a country of vibrant culture, stunning landscapes, and friendly people. It's no wonder why it's one of the top tourist destinations in the world. With so much to see and do in Thailand, it can be overwhelming to plan your itinerary. To help you make the most of your trip, we've put together a list of 24 best things to do in Thailand. From breathtaking temples to tropical beaches, from bustling markets to tranquil gardens, these activities and experiences are sure to make your visit to Thailand a memorable one.

Top things to do in Thailand:
Visit the Grand Palace
Attend a Ping Pong Show
Take Part in a Water Fight During Songkran
Visit Wat Arun
Take Part in the Loi Krathong Festival
Drink Fresh Coconut
Take a trip to Koh Phi Phi
Visit Pai
Visit Khao Yai National Park
Visit Phang Nga Bay
Go to Doi Suthep
Visit Railay Beach
Go Diving off the Coast of Koh Lanta
Discover the beauty of Erawan Falls
Spend an Evening in Nana Plaza
Go to a Full Moon Party
Damnoen Saduak Floating Market
Chiang Mai Night Bazaar
Ayutthaya Historical Park
Have a Thai Massage
Travel by Scooter
Climb the Sathorn Unique Tower
Enjoy Street Food
Take the Thai-Burma Railway
Cultural Experiences
Thailand has a rich cultural heritage that attracts tourists from around the world. From the vibrant festivals to the ancient temples, there are many cultural experiences to be had in Thailand. Here are some of the best cultural things to do in Thailand:
Experience Thai Festival: Thailand is famous for its colorful festivals that offer a glimpse into Thai culture and traditions. The Songkran festival, for example, is a water festival that celebrates the Thai New Year. During this festival, people throw water at each other and visit temples to offer prayers and blessings. The Loy Krathong festival, on the other hand, involves floating candles and flowers on rivers and canals to honor the water goddess. Other popular festivals include the Vegetarian Festival, the Lantern Festival, and the Phi Ta Khon Festival.

Visit Buddhist Temples: Thailand has thousands of temples, many of which are centuries old and decorated with intricate carvings and murals. Some of the most famous temples include Wat Arun, Wat Phra Kaew, and Wat Pho. These temples are not only beautiful but also offer a glimpse into the Buddhist faith that is deeply ingrained in Thai culture.


Watch Thai Classical Dance and Music Performances: Classical dance and music are an important part of Thai culture. The traditional dance forms include Khon, a dance-drama that depicts scenes from the Ramakien, and Likay, a form of folk theater that features live music and dance. Thai classical music is often played during temple ceremonies and other cultural events. Visitors can experience these performances at venues such as the National Theatre in Bangkok or the Chiang Mai Cultural Centre.

Sample Thai Cuisine: Thai cuisine is known for its unique blend of flavors, including sweet, sour, salty, and spicy. The street food scene in Bangkok is particularly famous and offers a wide variety of dishes, such as Pad Thai, Som Tam, and Khao Soi. Visitors can also take cooking classes to learn how to prepare these dishes themselves.
Overall, experiencing Thai culture is an essential part of any visit to Thailand. Whether it's attending a festival, visiting a temple, or sampling Thai cuisine, there are many cultural experiences to be had in this beautiful country.
6 Cultural Things to Do in Thailand
Visit the Grand Palace
The Grand Palace is one of the most famous attractions in Bangkok. It was the home of the king, his court, and the government for 150 years. The palace covers an area of 218,400 sq. meters and offers a variety of things to see and do. Please note that there is a strict dress code in place, so appropriate clothing is required for entry.
Attend a Ping Pong Show
A ping pong show is a unique and popular experience in Thailand. You can watch various performers put objects inside themselves before using their pelvic muscles to shoot them into cups. While ping pong balls are the most commonly used objects, other items like candles, darts, chopsticks, and razor blades may also be used.
Take Part in a Water Fight During Songkran
Songkran is the traditional Thai New Year, celebrated across the country in April. Water is sprinkled during the festival as a way to wash away bad luck and sins. Today, Songkran has evolved into a large-scale water fight that takes over entire cities. Expect to get soaked if you're in Thailand during this time of year.
Visit Wat Arun
Thailand is home to over 31,000 Buddhist temples. One of the most stunning sites is Wat Arun, named after Aruna, the God of Dawn. The temple is located on the banks of the Chao Phraya River and features a 79-meter tall tower covered in colorful porcelain and ceramic tiles. At the entrance of the temple, you will see a pair of mythical giants that are said to guard it.
Take Part in the Loi Krathong Festival
The Loi Krathong festival is an annual event celebrated across Thailand on the night of the twelfth lunar month. The festival features thousands of small, floating baskets shaped like lotuses with candles in them. The baskets are lit and set afloat on rivers and canals as a way to celebrate the Goddess of water for all the water she has supplied over the past year. The festival is full of color and in some cities, you will see whole areas turned into processions with dancing and colorful displays.
Drink Fresh Coconut
Coconut vendors are a common sight all over Thailand. For just a few baht, you can order a fresh coconut and watch as the vendor cuts deep into the top of the coconut to create a square-shaped piece, adds a straw, and hands it over to you. The cool, refreshing coconut milk is perfect for quenching your thirst on a hot day. Once you're done drinking the milk, you can use a spoon to scrape out the remaining white flesh inside.
Natural Attractions
Thailand is home to some of the world's most beautiful beaches, islands, and natural landscapes, making it a prime destination for those seeking adventure and relaxation. Here are some of the best natural attractions in Thailand:
Thai Beaches and Islands
Thailand is famous for its stunning beaches and islands that offer visitors the perfect combination of crystal-clear waters, white sand beaches, and breathtaking scenery. Some of the best beaches in Thailand include Phuket, Krabi, and Koh Samui, while some of the most popular islands include Koh Phi Phi, Koh Lanta, and Koh Tao. These destinations offer a range of activities such as snorkeling, scuba diving, and other water sports.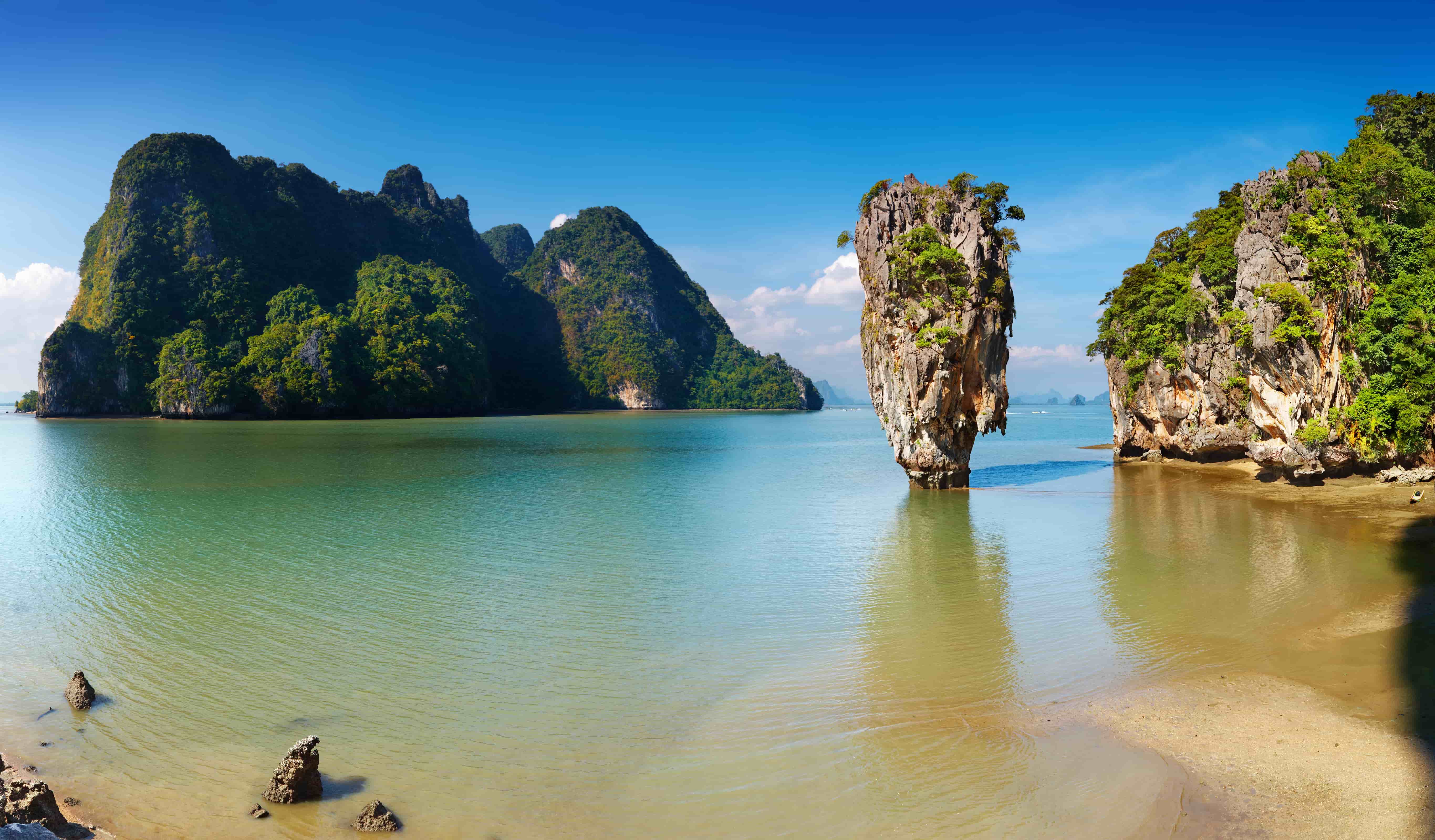 National Parks and Wildlife Sanctuaries
Thailand has over 100 national parks and wildlife sanctuaries that offer visitors the chance to explore the country's diverse wildlife and stunning natural landscapes. One of the most popular parks is Khao Yai National Park, which is home to tigers, elephants, and other wildlife. Visitors can also enjoy trekking, camping, and birdwatching in the park. Other popular natural attractions include the Erawan Waterfall in Kanchanaburi, the Doi Inthanon National Park in Chiang Mai, and the Chiang Mai Night Safari.
Outdoor Activities
Thailand offers a range of outdoor activities that are perfect for adventure seekers. Visitors can go rock climbing, white water rafting, ziplining, and bungee jumping. One of the most popular activities is trekking in the jungle, which allows visitors to experience the country's natural beauty up close. There are many trekking options available, such as the Mae Hong Son Loop and the Chiang Mai trekking routes.
Thailand's natural attractions offer visitors the opportunity to experience some of the most beautiful landscapes in the world. From stunning beaches to national parks and wildlife sanctuaries, Thailand has something to offer for everyone. Whether you are seeking adventure or relaxation, Thailand's natural beauty will not disappoint.
Top Natural Attractions in Thailand :Thailand is a paradise for nature lovers, with many breathtaking natural attractions to explore. Here are some of the top natural attractions that you shouldn't miss when visiting Thailand.
Take a trip to Koh Phi Phi
Koh Phi Phi is a famous island located in the province of Krabi, which gained popularity after being featured in movies like "The Beach" and James Bond. This island is a must-visit on any trip to Thailand, and it's not hard to see why. With its stunning beaches, crystal-clear waters, and soaring cliffs, it's no wonder that Koh Phi Phi is known as one of the most beautiful islands in the world. While there are no roads on the island, visitors can easily get around by foot, and there's always something exciting to discover between the two main beaches.
Visit Pai
Pai is a small town located near the border with Myanmar. It's a popular tourist destination, known for its relaxed atmosphere and romantic charm. If you're looking for a peaceful getaway, Pai is the perfect destination. There are plenty of affordable accommodations, and the town is surrounded by lush forests and scenic vistas. You'll find plenty of things to do here, from exploring local markets to visiting nearby temples and waterfalls.
Visit Khao Yai National Park
Khao Yai National Park is Thailand's first national park and the third largest in the country. Covering over 2,000 square kilometers, the park is home to a diverse range of flora and fauna. Visitors can explore lush rainforests, sprawling grasslands, and stunning waterfalls, and spot a wide variety of animals, including elephants, bears, deer, and macaques. The park is also a popular destination for birdwatchers, with over 300 species of birds found in the area.
Visit Phang Nga Bay
Phang Nga Bay is a breathtakingly beautiful bay located near Phuket. The bay is home to around 40 small islands, each with its unique features, from hidden caves to beautiful lagoons. The calm waters of the bay are perfect for kayaking, swimming, or simply relaxing on the beach. Visitors can explore the area's natural wonders with a local Thai tourist guide who can point out the must-see sights.
Go to Doi Suthep
Doi Suthep is a mountain located just outside of Chiang Mai. The main attraction here is Wat Phra That Doi Suthep, a stunning temple dating back to the 13th century. Visitors can also take in the breathtaking views over Chiang Mai and the surrounding areas. While there are many steps to climb to reach the temple, the effort is well worth it.
Visit Railay Beach
Railay Beach is a secluded paradise situated in Krabi. It's accessible only by boat due to the towering limestone cliffs that surround the area. The beautiful beaches and relaxed atmosphere make it an excellent destination for those looking to unwind and escape the hustle and bustle of city life. The area is also a mecca for rock climbing enthusiasts, with some of the best instructors in Thailand offering courses here.
Go Diving off the Coast of Koh Lanta
Koh Lanta is a picturesque island in the Andaman Sea. With 17 dive shops on the island, it's an excellent destination for those looking to explore the underwater world. Some of the world's best dive sites can be found in the waters surrounding Koh Lanta, including Hin Daeng and Hin Muang.
Discover the beauty of Erawan Falls
Located within the Erawan National Park, the Erawan Falls are a series of seven waterfalls, each with its own unique character. These falls drop over limestone cliffs and into beautiful plunge pools, creating a truly breathtaking landscape. You can spend a whole day in the park, trekking from one waterfall to the next and stopping for a refreshing swim in the cooling pools along the way. With the tallest waterfall dropping over 1,500 meters, Erawan Falls is a must-visit natural attraction in Thailand.
Nightlife and Entertainment
Thailand is known for its vibrant nightlife scene and entertainment options. From nightclubs to bars and live music venues, there is something for everyone to enjoy.
Nightclubs and Bars
Thailand's nightlife is centered around its cities, particularly Bangkok and Pattaya. Visitors can find a range of nightclubs and bars, from upscale clubs to local watering holes. The LSI keyword for this section is "Thai nightlife."
In Bangkok, some of the most popular clubs include Levels, Insanity, and Sing Sing Theater. These clubs feature local and international DJs, dance floors, and VIP areas. Patrons can enjoy a range of music, from hip-hop to EDM and house.
Pattaya is also known for its nightlife, particularly the Walking Street area. This street is lined with bars, clubs, and go-go bars, and is a hub for tourists looking for a fun night out.
Live Music Venues
Thai people love music, and there are plenty of live music venues throughout the country. The LSI keyword for this section is "Thai music."
In Bangkok, visitors can check out Saxophone Pub and Jazz Club, one of the city's oldest live music venues. This club features a range of music styles, including jazz, blues, and reggae.
Another popular venue is The Rock Pub, which hosts live rock music performances by local and international bands. This club has been around for over 25 years and is a favorite among locals and tourists alike.
Street Food and Night Markets
No night out in Thailand is complete without sampling some street food. The LSI keyword for this section is "Thai street food."
Bangkok's street food scene is particularly famous, with vendors selling everything from noodles and fried rice to grilled meats and seafood. Some popular areas to sample street food include Chinatown, Khao San Road, and Soi Rambuttri.
Night markets are also popular entertainment options, with vendors selling food, drinks, and souvenirs. Some popular night markets include the Rot Fai Market and the Talad Neon Night Market in Bangkok, and the Walking Street Night Market in Chiang Mai.
Overall, Thailand's nightlife and entertainment options offer something for everyone, from high-energy clubs to laid-back live music venues and street food stalls. Visitors should be sure to add a night out on the town to their itinerary when visiting Thailand.
Entertainment and Nightlife: Thailand's vibrant entertainment and nightlife scene is a big draw for many visitors, with plenty of options for those looking to party the night away. Here are two of the top things to do in Thailand for entertainment and nightlife:
Spend an Evening in Nana Plaza
Located on Sukhumvit Road in Bangkok, Nana Plaza is a notorious sex complex that boasts a wide variety of go-go bars and seductive performers. While the atmosphere here may not be for everyone, it's certainly an experience to be had if you're curious about Bangkok's nightlife scene. Visitors can take a seat at one of the many bars in the plaza and watch as the performers do their thing, often accompanied by live music and drinks.
Go to a Full Moon Party
Legend has it that the first Full Moon Party was held by a group of tourists who discovered that the beach on Koh Phangan offered the most beautiful view of the full moon. Today, up to 30,000 revelers from all over the world flock to the beaches of Koh Phangan every full moon to dance, drink, and celebrate until the wee hours of the morning. The party is a colorful, raucous affair, with music, dancing, and plenty of drinking. When you need a break from the partying, you can take a dip in the warm waters of the Gulf of Thailand or grab a drink at one of the many bars that line the beach.
Shopping
Thailand is a shopping paradise, with an incredible variety of goods available at very reasonable prices. Whether you're looking for souvenirs, fashion, electronics, or handicrafts, you're sure to find something that catches your eye.
Chatuchak Weekend Market is one of the largest markets in the world, with over 15,000 stalls selling everything from clothes and accessories to furniture and antiques. This is a must-visit destination for anyone interested in shopping in Thailand, and it's a great place to try local street food as well. (LSI keyword: Thai street food)
Terminal 21 is a popular shopping mall in Bangkok that offers a unique experience with themed floors dedicated to different cities around the world, such as Tokyo, Paris, and Istanbul. Each floor is designed to reflect the culture and style of its respective city, making for a fun and immersive shopping experience. (LSI keyword: Thai architecture)
For high-end shopping, Siam Paragon is a luxury mall in Bangkok that houses designer brands such as Chanel, Prada, and Gucci. It's also home to a large cinema complex and a Sea Life aquarium, making it a great destination for families. (LSI keyword: Thai entertainment)
If you're interested in handicrafts, the Chiang Mai Night Bazaar is a great place to find unique and traditional items made by local artisans. You can find a wide range of goods, such as textiles, ceramics, and jewelry, at very reasonable prices. (LSI keyword: Thai handicrafts)
Finally, the Platinum Fashion Mall in Bangkok is a six-story mall that specializes in wholesale fashion and accessories. You can find clothing, shoes, and bags in the latest styles at very affordable prices. It's a great destination for anyone looking to update their wardrobe without breaking the bank. (LSI keyword: Thai economy)
In conclusion, shopping is one of the best things to do in Thailand, and the options are endless. From markets to luxury malls, from handicrafts to high-end fashion, there's something for everyone. Don't forget to bring an extra suitcase!
Shopping in Thailand: Top Picks
Damnoen Saduak Floating Market: For a unique shopping experience, head to the Damnoen Saduak Floating Market - Thailand's largest and most famous. With boats carrying all kinds of fruits and foods up and down the canals, you'll get a glimpse of how trade has been conducted for years. The narrow canals and wooden stilt houses provide countless photo opportunities. The market is located about 100km outside of Bangkok, but the journey is well worth it.

Chiang Mai Night Bazaar When the sun goes down, the Chang Klan Road in Chiang Mai transforms into a shopper's paradise. Hundreds of stallholders line the 1km stretch of road, offering various designer products, including knock-offs that you can bargain for. Whether it's raining or not, this market is open all year round and is a must-visit.

Ayutthaya Historical Park For a cultural shopping experience, Ayutthaya is a UNESCO World Heritage Site that should be on your list. Once the capital of Thailand, the city was founded in 1350 and has a rich history. Though it was destroyed by the Burmese army in 1767, the ruins of the city are preserved in the historical park and are worth visiting. Take in the local handicrafts, souvenirs, and art that make for unique mementos.
Relaxation and Wellness
Thailand is well-known for its spa and wellness industry, making it an excellent destination for relaxation and rejuvenation. Whether you are looking to unwind after a long day of sightseeing or seeking a full-on wellness retreat, Thailand offers a wide variety of options to choose from. Here are some of the best ways to relax and rejuvenate in Thailand:
Thai Massage and Spa Treatments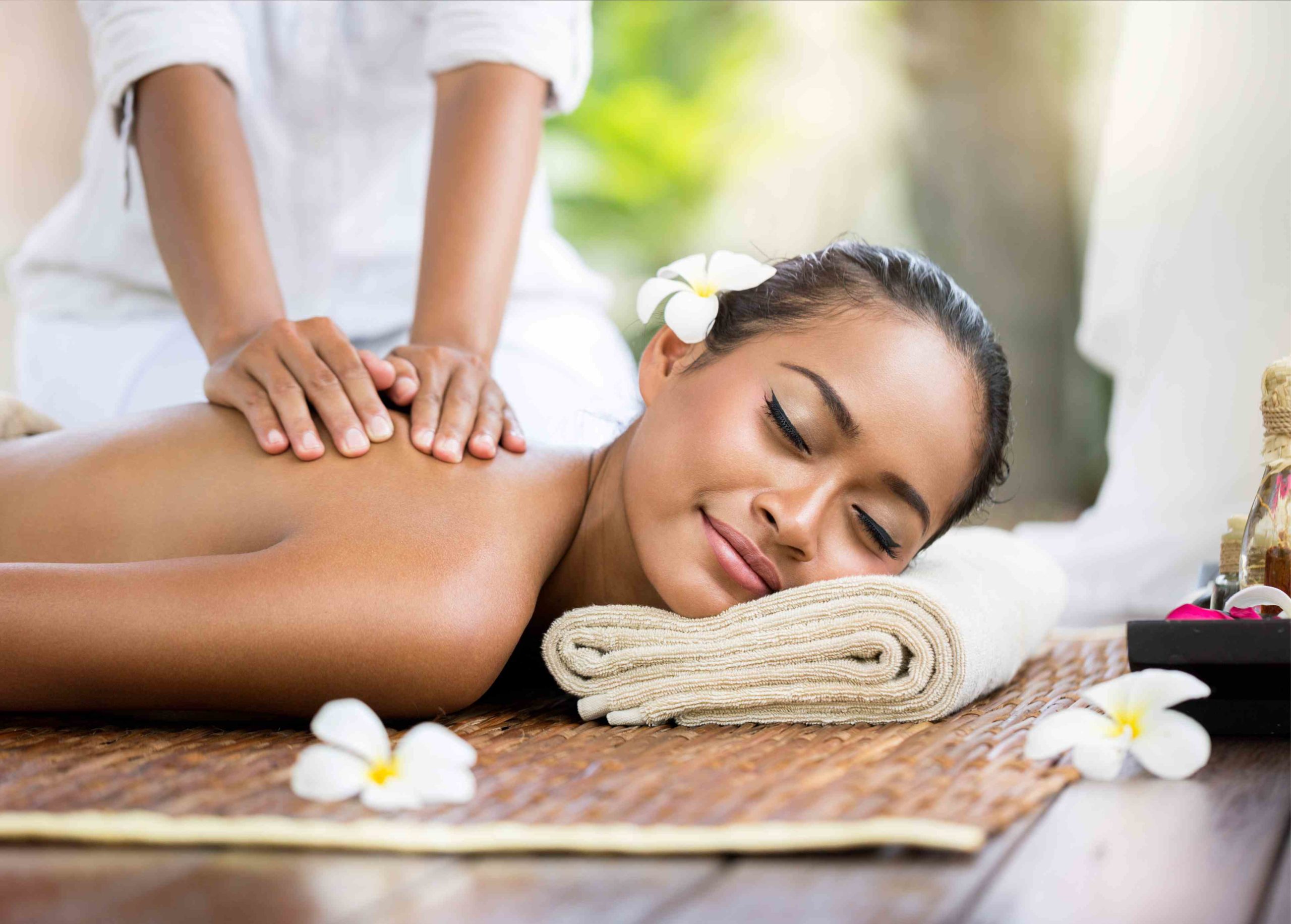 Thai massage is a traditional healing art that involves deep tissue pressure and stretching. It has become one of Thailand's most popular exports, and it's easy to find a good massage almost anywhere in the country. Some of the most popular types of Thai massage include traditional Thai massage, oil massage, and foot massage. Many spas also offer other wellness treatments such as herbal steam baths, hot stone massages, and aromatherapy.
Wellness Retreats
Thailand is home to several world-class wellness retreats that offer customized programs to help you achieve your health goals. Whether you're looking to detox, lose weight, or simply relax and destress, there is a retreat that can help you achieve your goals. Some popular wellness retreats in Thailand include Chiva-Som, Kamalaya Koh Samui, and The Sanctuary.
Hot Springs and Mineral Baths
Thailand has several natural hot springs that are said to have healing properties. Some of the most popular hot springs are located in the northern part of the country, such as the Pong Dueat Hot Springs in Chiang Mai and the San Kamphaeng Hot Springs in Lamphun. In addition to hot springs, there are several places in Thailand where you can soak in mineral baths, such as the Bo Sang Hot Springs in Chiang Mai and the Saphan Hin Mineral Water Pool in Phuket.
Yoga and Meditation
Yoga and meditation have become increasingly popular in Thailand in recent years, and there are now many yoga and meditation retreats throughout the country. Some popular places for yoga and meditation include the Yoga Barn in Chiang Mai, the Samahita Retreat in Koh Samui, and the Thanyapura Health and Sports Resort in Phuket. These retreats offer daily classes, workshops, and retreats for all levels.
Beaches and Nature
Finally, it's worth mentioning that one of the best ways to relax and rejuvenate in Thailand is simply to spend time in nature. Thailand has many stunning beaches and national parks that offer plenty of opportunities for outdoor activities, such as swimming, hiking, and kayaking. Some of the best places to relax in nature include Koh Samui, Krabi, and Phang Nga Bay.
Here are some of the best ways to relax and rejuvenate while enjoying your stay in Thailand:
Have a Thai Massage: One of the most famous things to do in Thailand is getting a Thai massage. This unique style of massage not only works on your body's pressure points but also stretches your body, leaving you feeling invigorated and balanced. You can find many massage parlors in every small town and city, and the prices are relatively cheap compared to what you would pay back home.
Travel by Scooter: Traveling by scooter is a popular way to explore Thailand like a local. You can rent a scooter almost anywhere and explore places that you would never venture on foot. It can be an exciting and fun experience weaving in and out of the traffic, but it is essential to keep your wits about you at all times.
Climb the Sathorn Unique Tower: Situated in the heart of Bangkok, the Sathorn Unique Tower is a massive abandoned skyscraper that offers some of the most breathtaking views of Bangkok from the top. Although it is not an official tourist attraction, you can pay a small fee to the security guards at the bottom for access. Climbing the 49 stories might not be for the faint-hearted, but it is worth it for the amazing views. As you climb up, you might hear stories about the tower being haunted.
Enjoy Street Food: One of the best ways to explore Thai cuisine is by trying the street food. Every street in every city will have various different stalls selling different kinds of food, from Pad Thai to Som Tam (papaya salad) to grilled meats. Thai people rarely cook at home as the cost of eating out is so low compared to cooking at home. To find a good food stall, a good choice is to follow the locals and see where they are eating.
Take the Thai-Burma Railway: The Thai-Burma railway, also known as the Death Railway, is a historical site that is a must-visit for history buffs. It was built during World War II by prisoners and Asian laborers to transport Japanese troops to Burma. The line stretches for 415km, with the most famous part being the bridge on the river Kwwae (Kwai). Although it has a dark history, it offers a glimpse into the country's past and a reminder of the sacrifices made by many people during the war.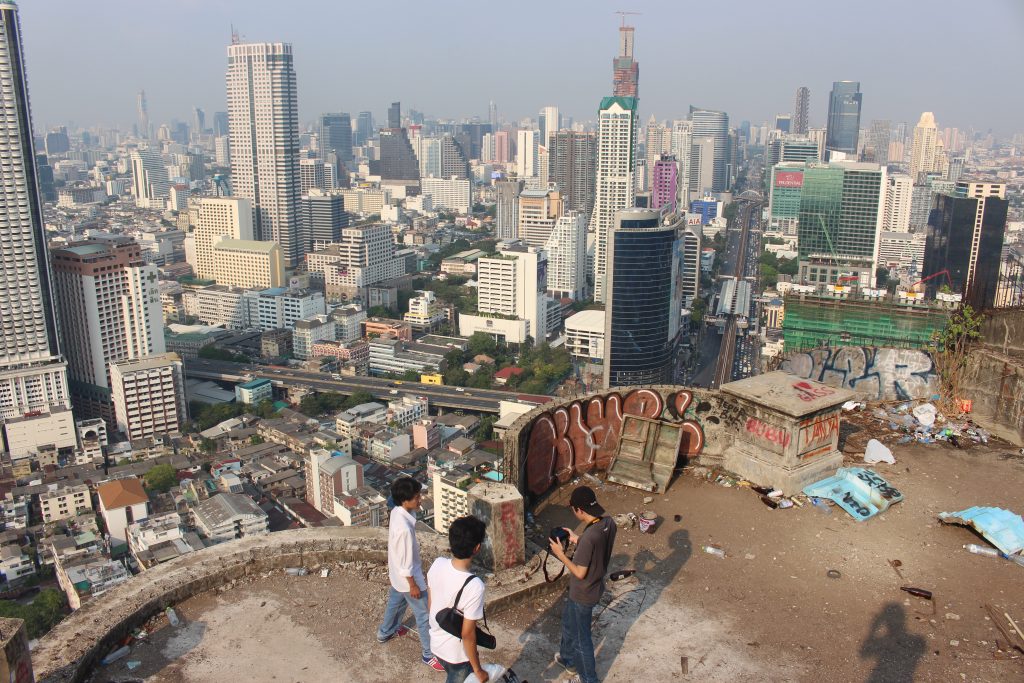 Overall, Thailand is a paradise for relaxation and wellness, with plenty of options to choose from to fit any budget or preference. Whether you're looking for a quick massage or a week-long wellness retreat, Thailand has something for everyone.
Thailand is a country that offers something for everyone, from the bustling streets of Bangkok to the serene beauty of the islands, the country has a unique charm that draws visitors from all over the world. The range of activities available is vast, and the cultural diversity and natural beauty of the country make for an unforgettable experience. Whether you're seeking adventure, relaxation, or a bit of both, Thailand has it all. From the vibrant nightlife and bustling street markets to the tranquil beaches and lush jungles, the best things to do in Thailand are endless.
If you're considering a trip to Thailand, there's no doubt that you'll be in for an incredible experience. Whether you're seeking adventure, relaxation, or a bit of both, this country has it all. And, if you're looking for some guidance or support in planning your trip, look no further than Travel Thailand. As a local tour operator based in Bangkok, we're here to help you every step of the way, from providing advice on the best places to go and the best things to do, to booking your accommodations and transportation. So, if you're in need of any assistance, please don't hesitate to reach out to us. We're always happy to help make your trip to Thailand as unforgettable as possible.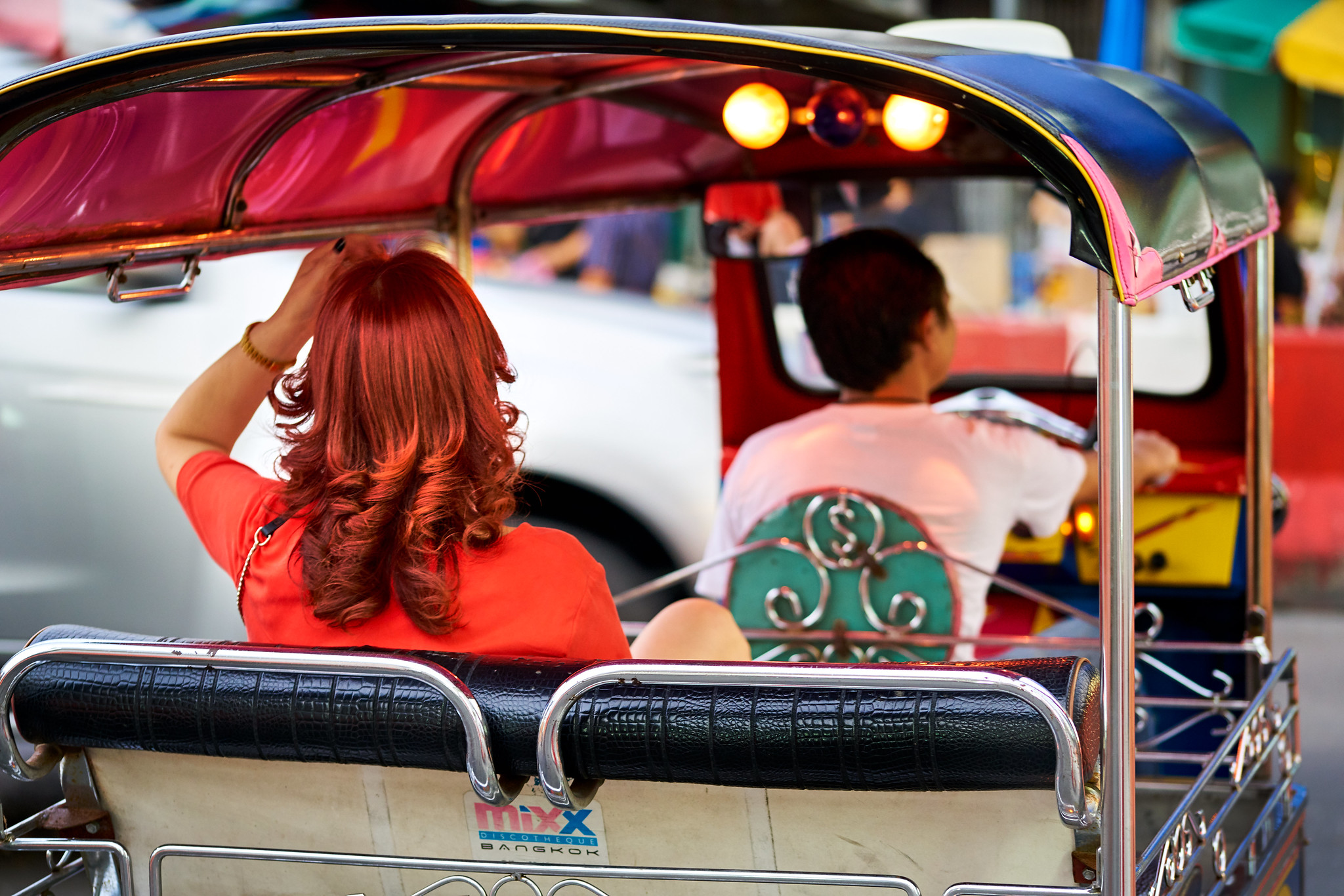 So pack your bags, prepare your senses for the sights, sounds, and flavors of Thailand, and get ready for an experience of a lifetime.
Other Travel Guides