Travel News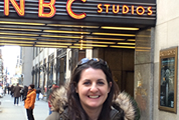 Asia Travel & Leisure just set up the Media Department.
This department will help to promote the destinations and unique packages of the company. Beginning of September 2014. The film group will be traveling through 5 countries in Southeast Asia, update all travel services and revises all product of Asia Travel & Leisure in Vietnam, Cambodia, Laos, Thailand and Myanmar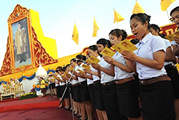 Why do the Thais love the king so much
? The answer is that, the king is the most beloved person of the kingdom. He has done so many things for people of Thailand.
First of all, let me tell you what the king said. On the day that the king was crowned, more than 60 years ago, the king said, "We will reign with righteousness. For the benefit of the Siamese people". He keeps his promise throughout his reign.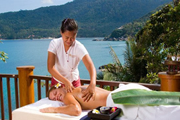 Lately, people from many countries may have heard about military coup in Thailand. It may sound so bad to the developed countries like the country where you are from.
Is it really a serious situation in Thailand these days? The answer is yes and no. It is "yes" for those who anti the coup and want to remain democracy in the way they understand, and it is "no" for those who want to see Thailand in peace again after the reformation.