10 Great Experiences to attract tourists for visiting Thailand without getting bored.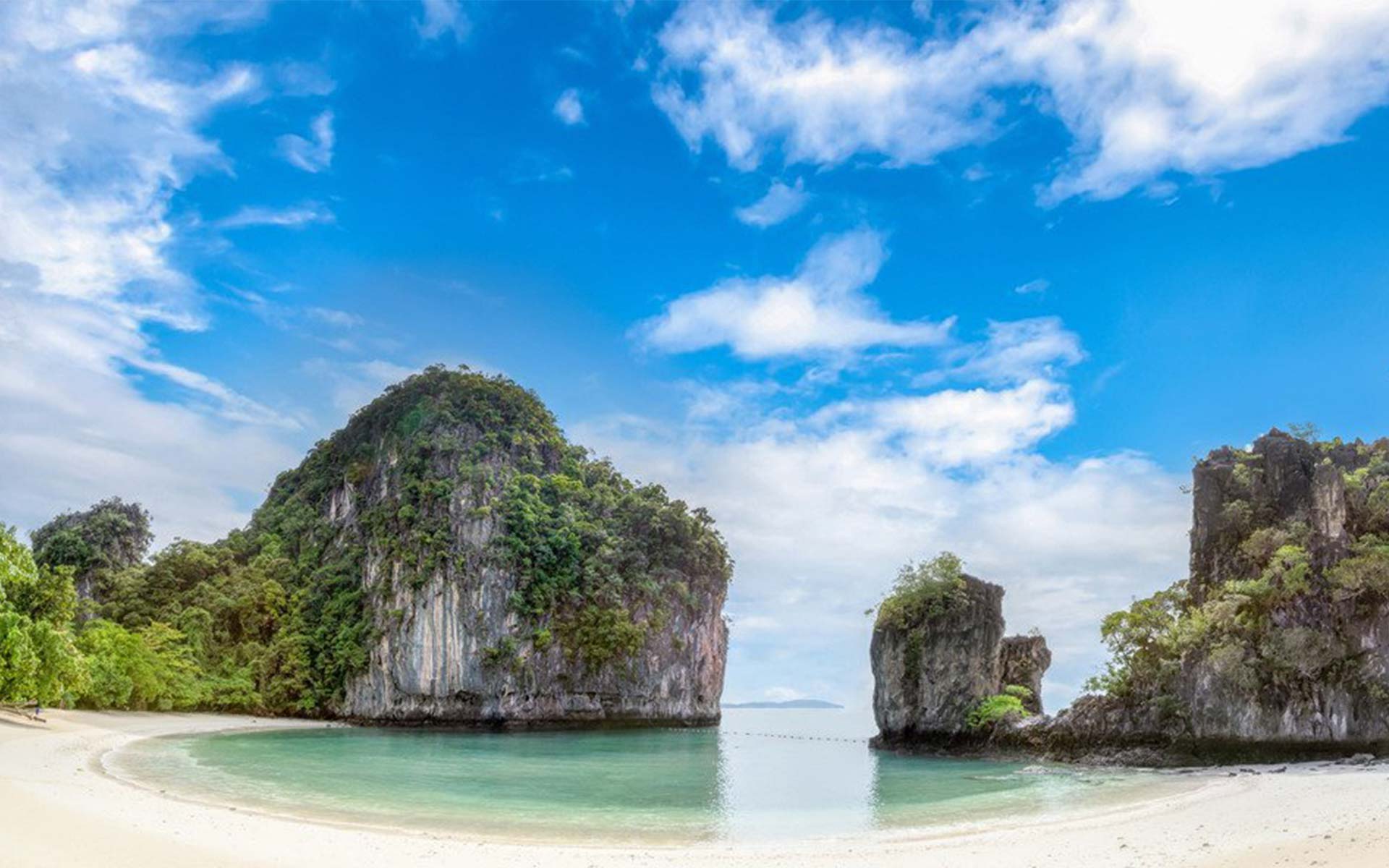 1. Discover the mountains at sea:
The rocky rocks on the blue sea of Phuket create impressive scenery. Guests can rent canoes to explore the small islands, visit the little "gems" of Phang Nga Bay and record impressive moments.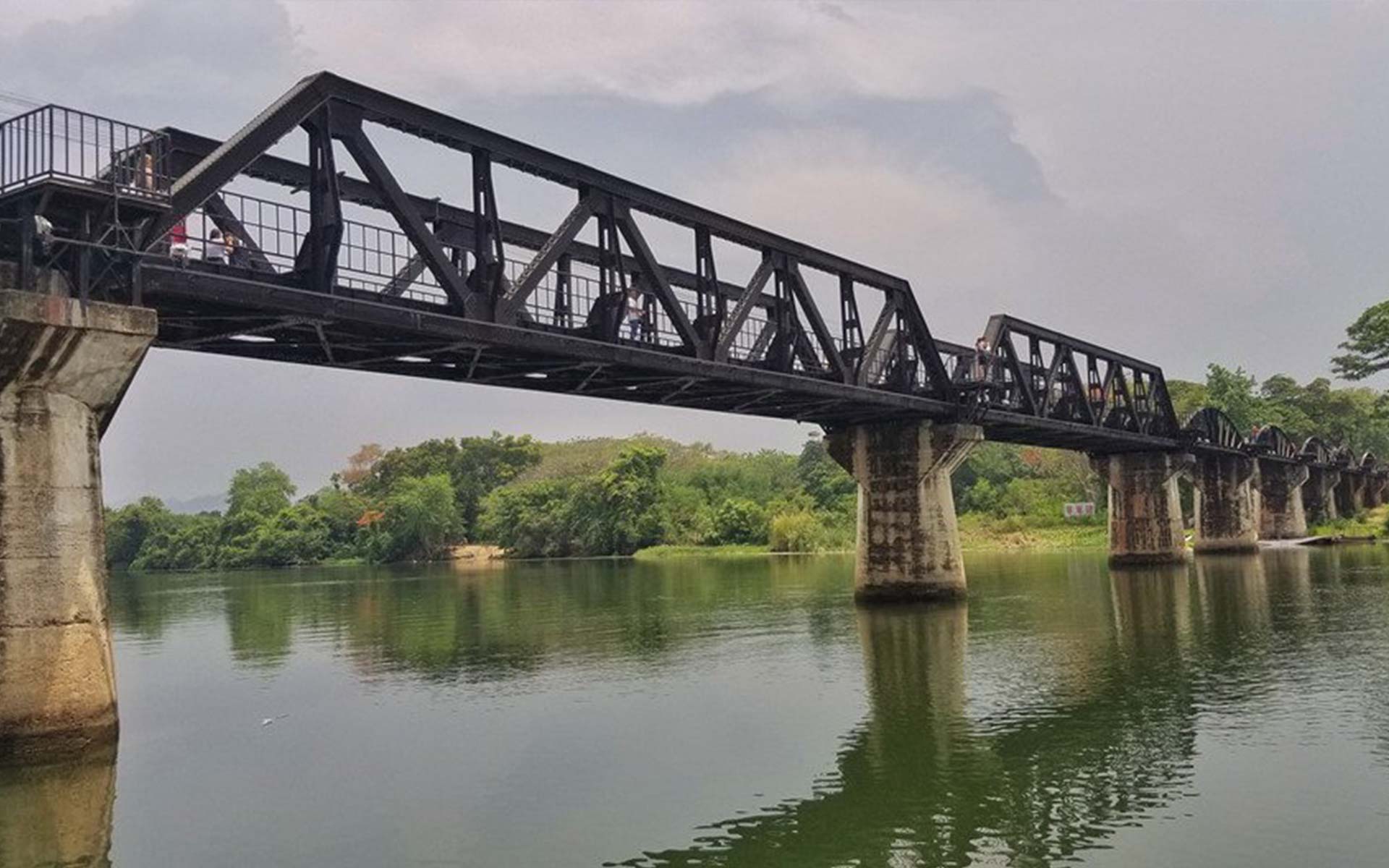 2. Visit the bridge on the Kwai River:
This is the famous bridge of the Burma Railway, built during World War II. Situated in Kanchanaburi, near the border with Myanmar, the bridge also houses the Death Railway Museum with many artifacts and pictures of dead prisoners during the bridge construction.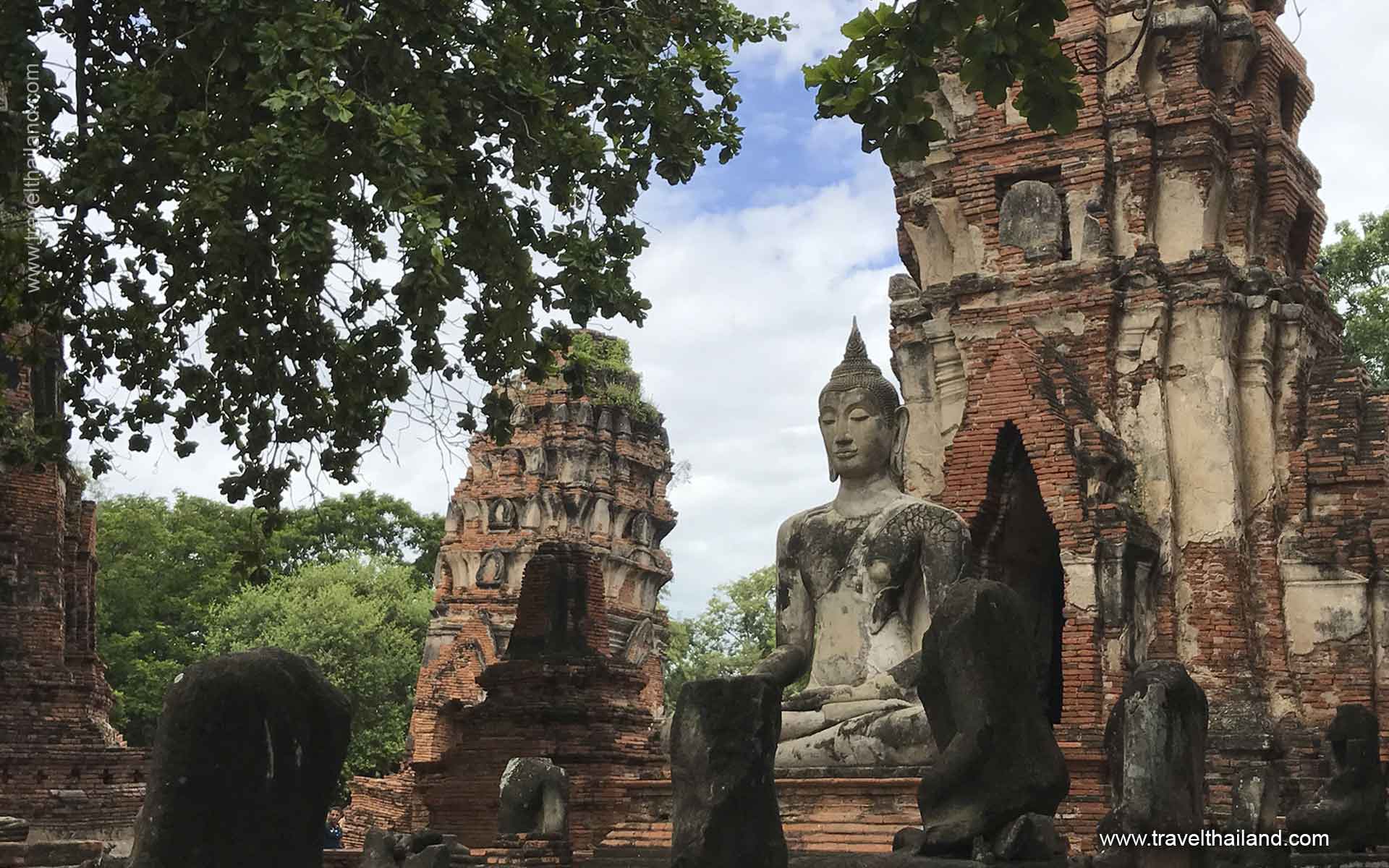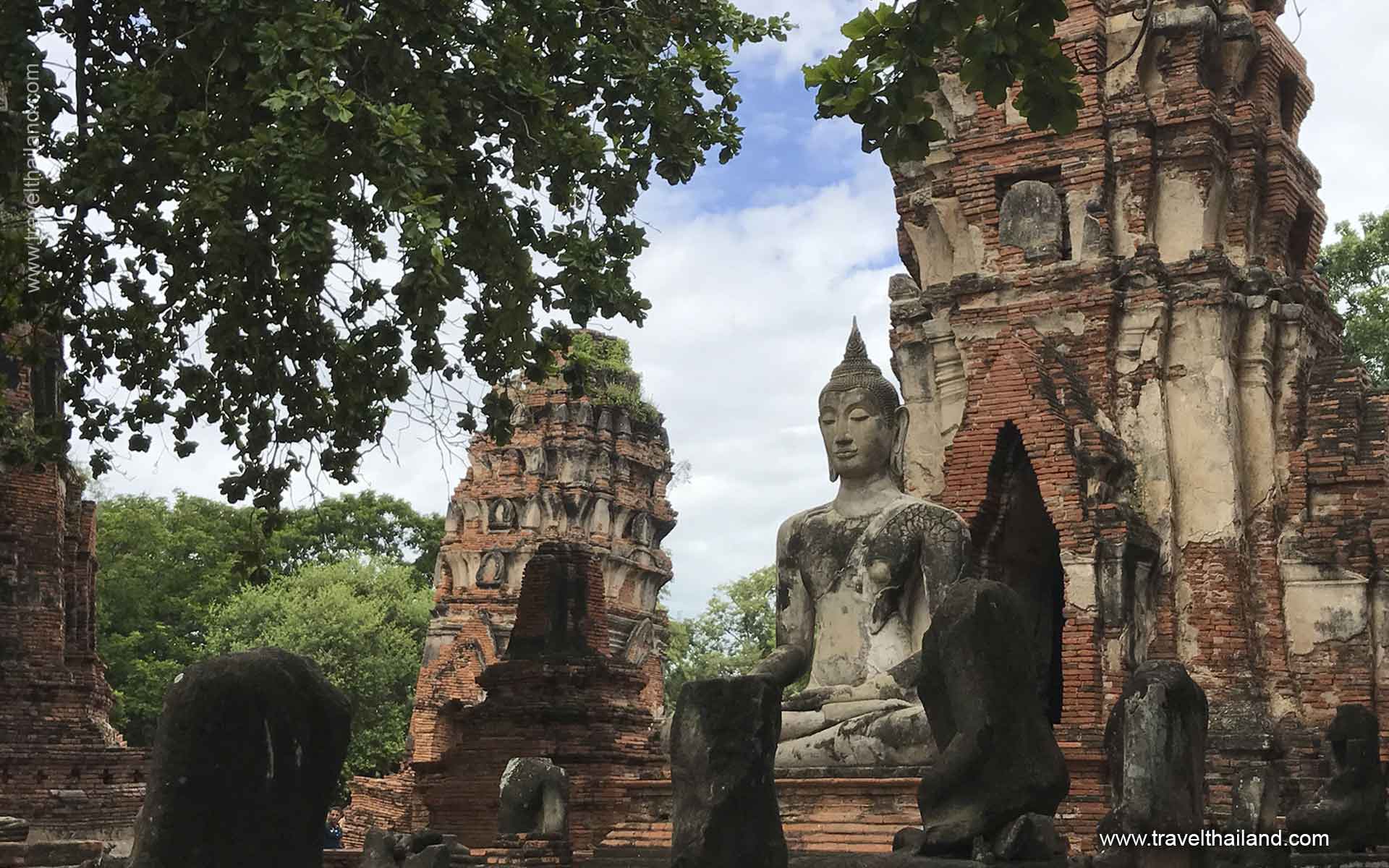 3.
Back in time at temples of Ayutthaya:
Once the capital of the ancient Siam kingdom, Ayutthaya attracts visitors thanks to its beautiful temples, palaces and monuments. Conveniently located near Bangkok, this place is well suited for exploring the day.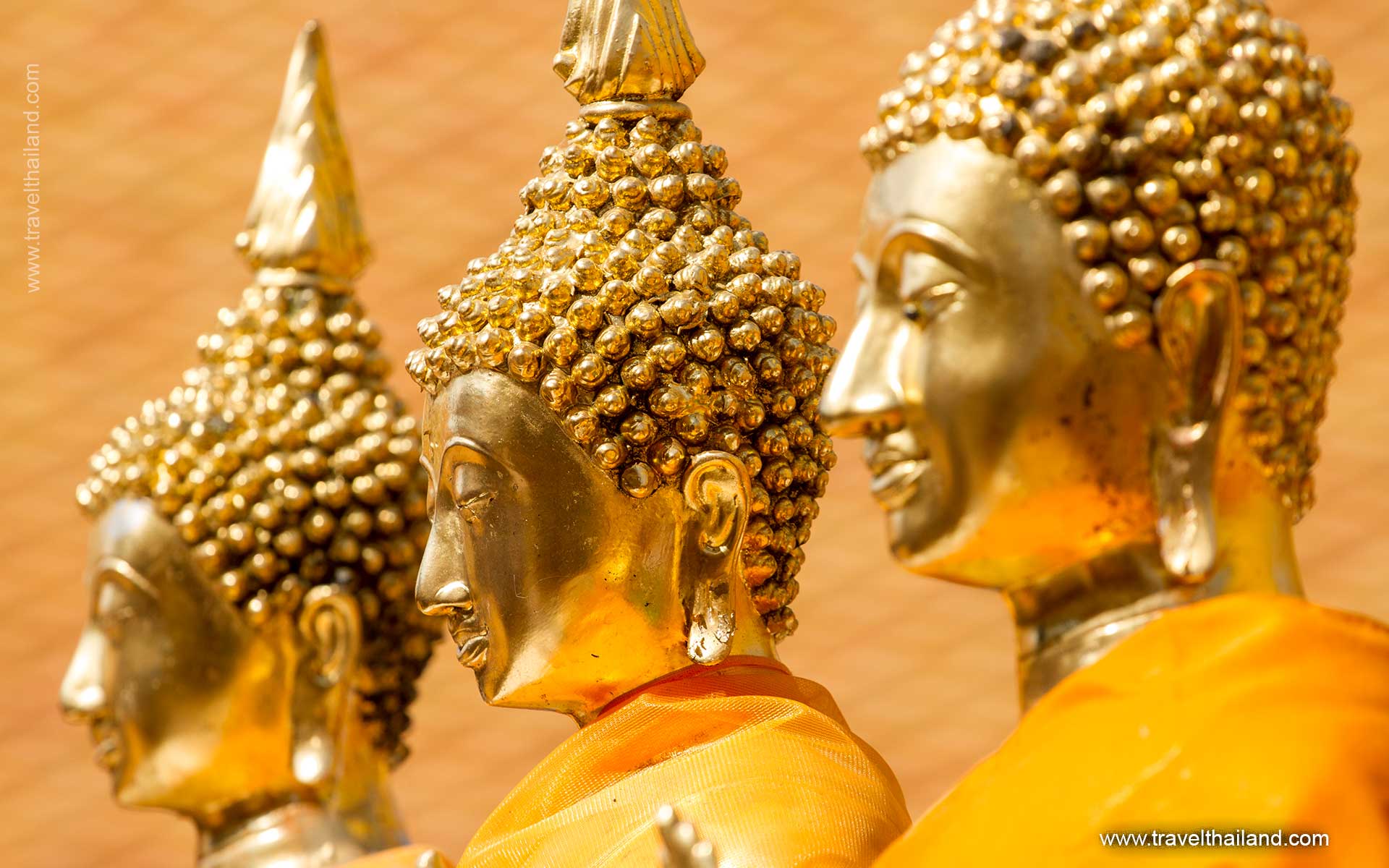 4. Wat Pho
: As one of the most famous temples in Bangkok, Wat Pho was built in the 16th century and is recognized by UNESCO as a World Heritage Site. Millions of visitors come here to admire the gilded reclining Buddha statue.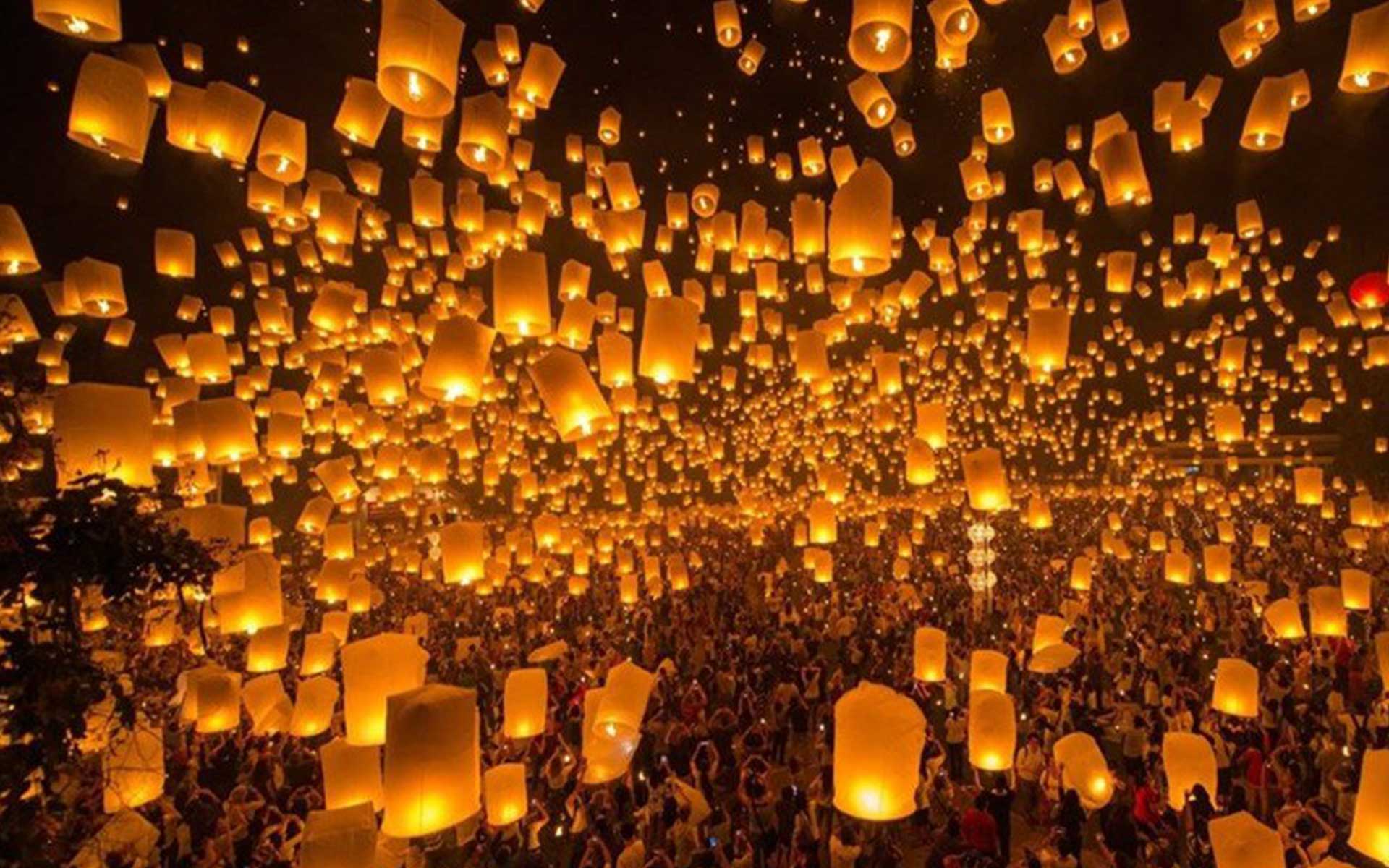 5. Light festival (or known as Lantern Festival):
Yi Peng Festival is usually held on the full moon day of December according to Thai calendar. Sukhothai is known as the starting point of this tradition and also one of the most famous places for this festival. In 5 nights, residents and visitors will drop the sky lights, watch the fireworks and folk art performances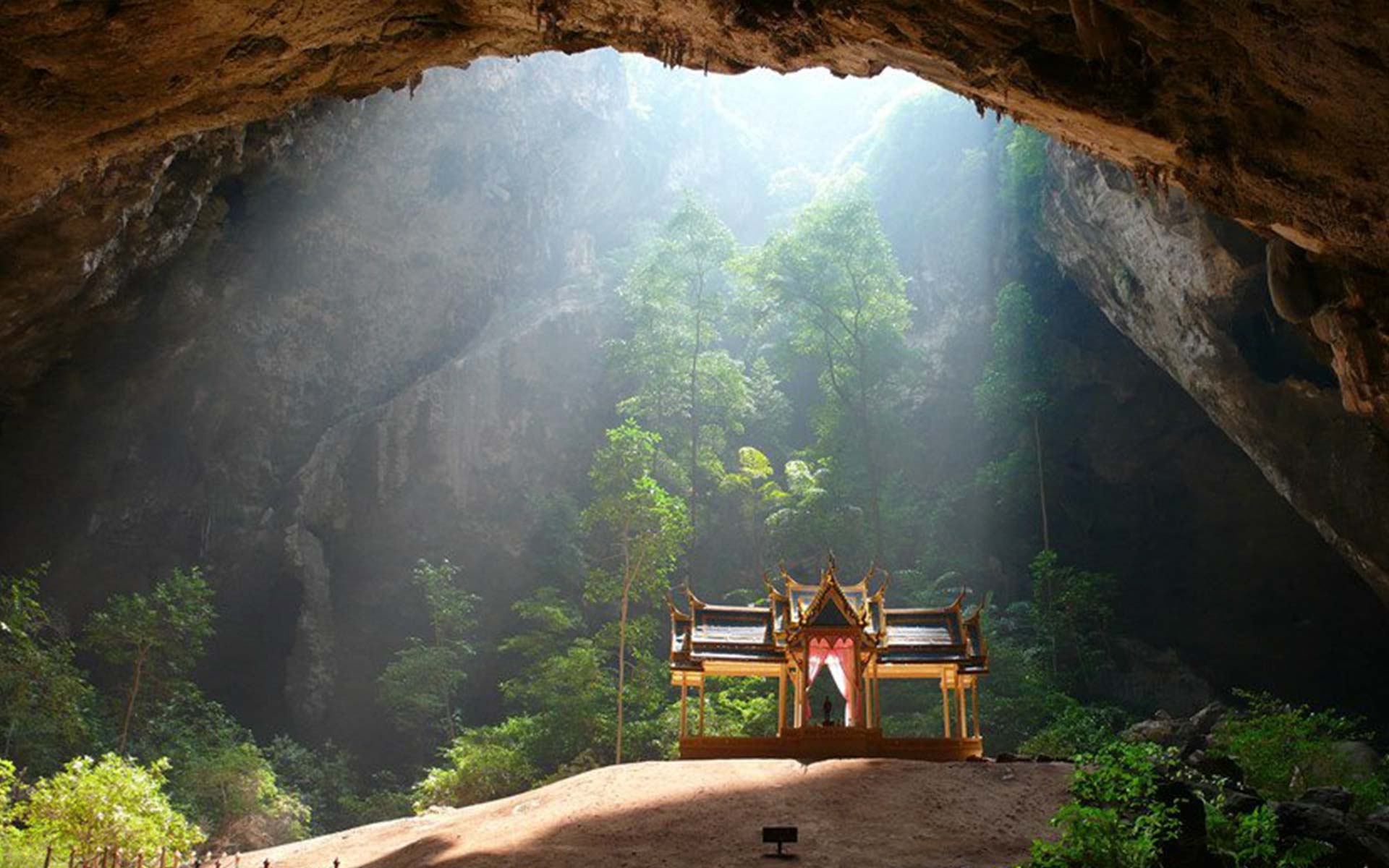 6. Cave Adventure:
Located in Eastern Thailand, Sam Roi Yod National Park is the country's first marine park. In addition to its rich flora and fauna, this is also known for its enormous caves for visitors to explore. The most impressive thing is Phraya Nakhon cave in Hua Hin. The cave has a house built for the king in the 19th century.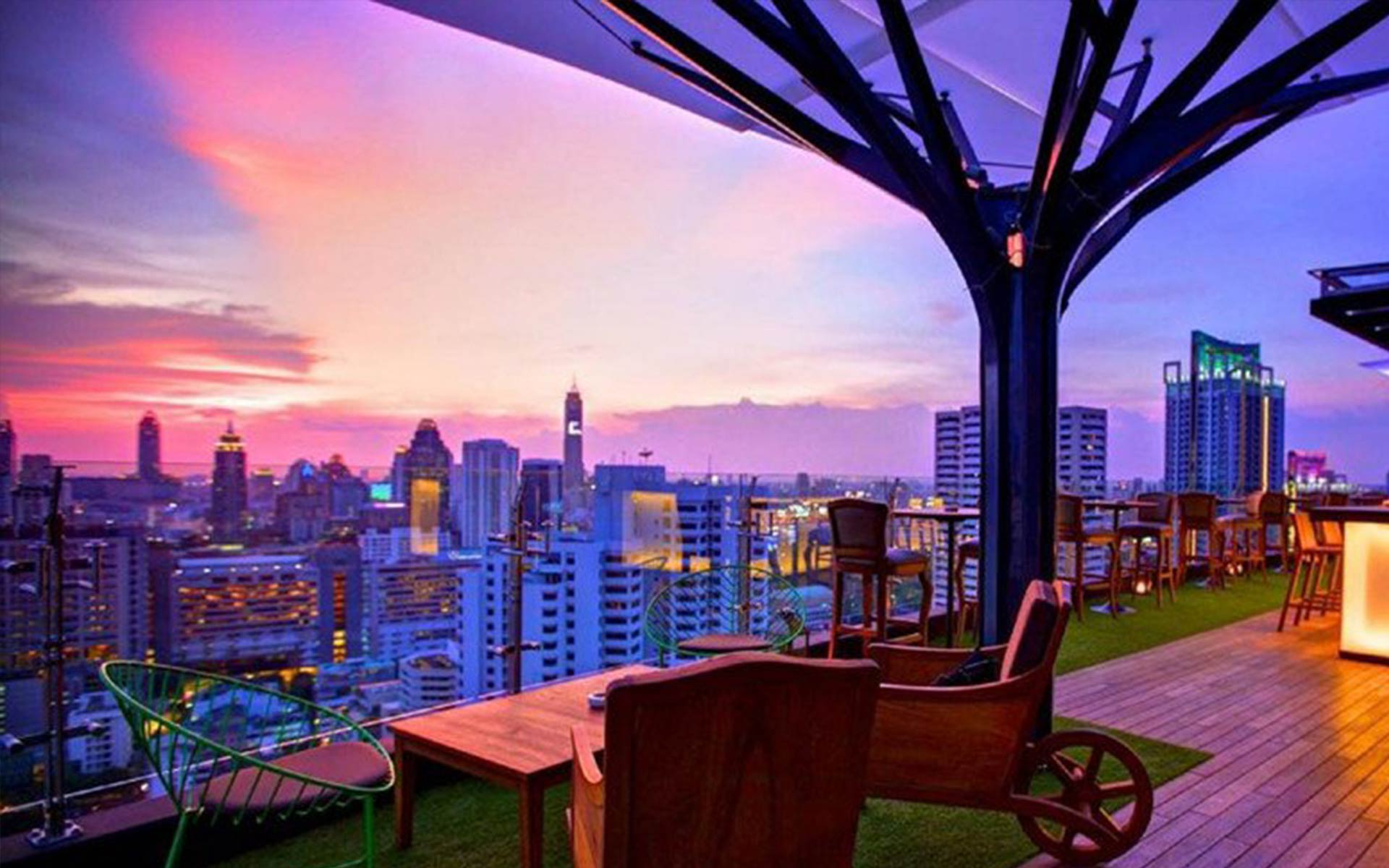 7. Dining on the rooftop:
Dining in Bangkok is a great experience, but enjoying the rooftop while admiring the city views will give you an unforgettable impression. You can find many restaurants and bars in Bangkok, such as Sirocco, Red Sky and Vertigo…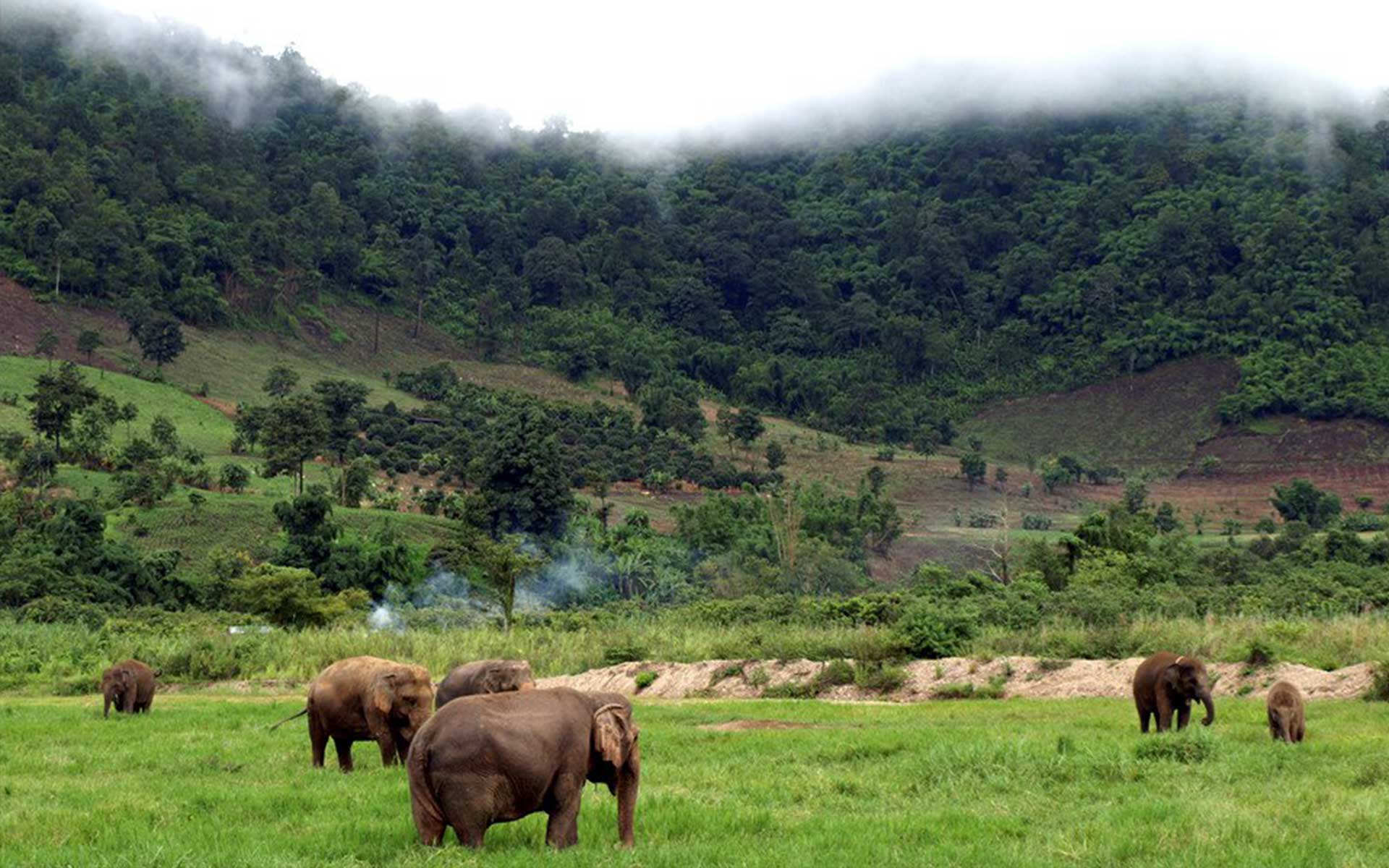 8. Wildlife Sanctuary:
The elephant sanctuary is scattered throughout Thailand, where the elephant parks in Chiang Mai are the most famous places. These are the place to rescue and care for elephants. Visitors are welcome to watch them bathe in the river and have chance to interact with this wonderful creature.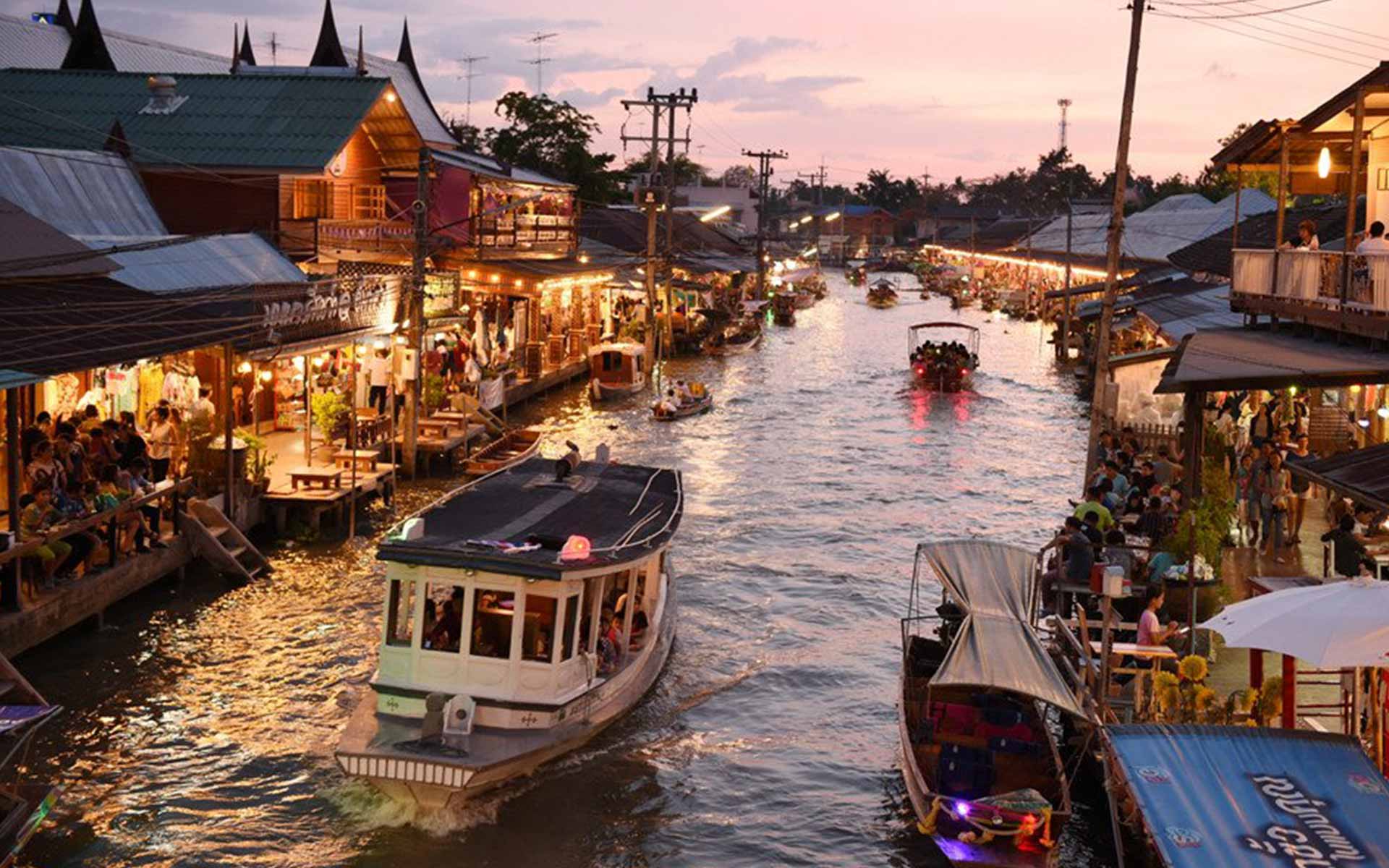 9. Floating Market Explore
: As one of Thailand's oldest floating markets, Amphawa offers visitors a memorable experience. The sailors invite guests like the way their ancestors did since hundreds of years ago, with countless local products and delicacies for visitors.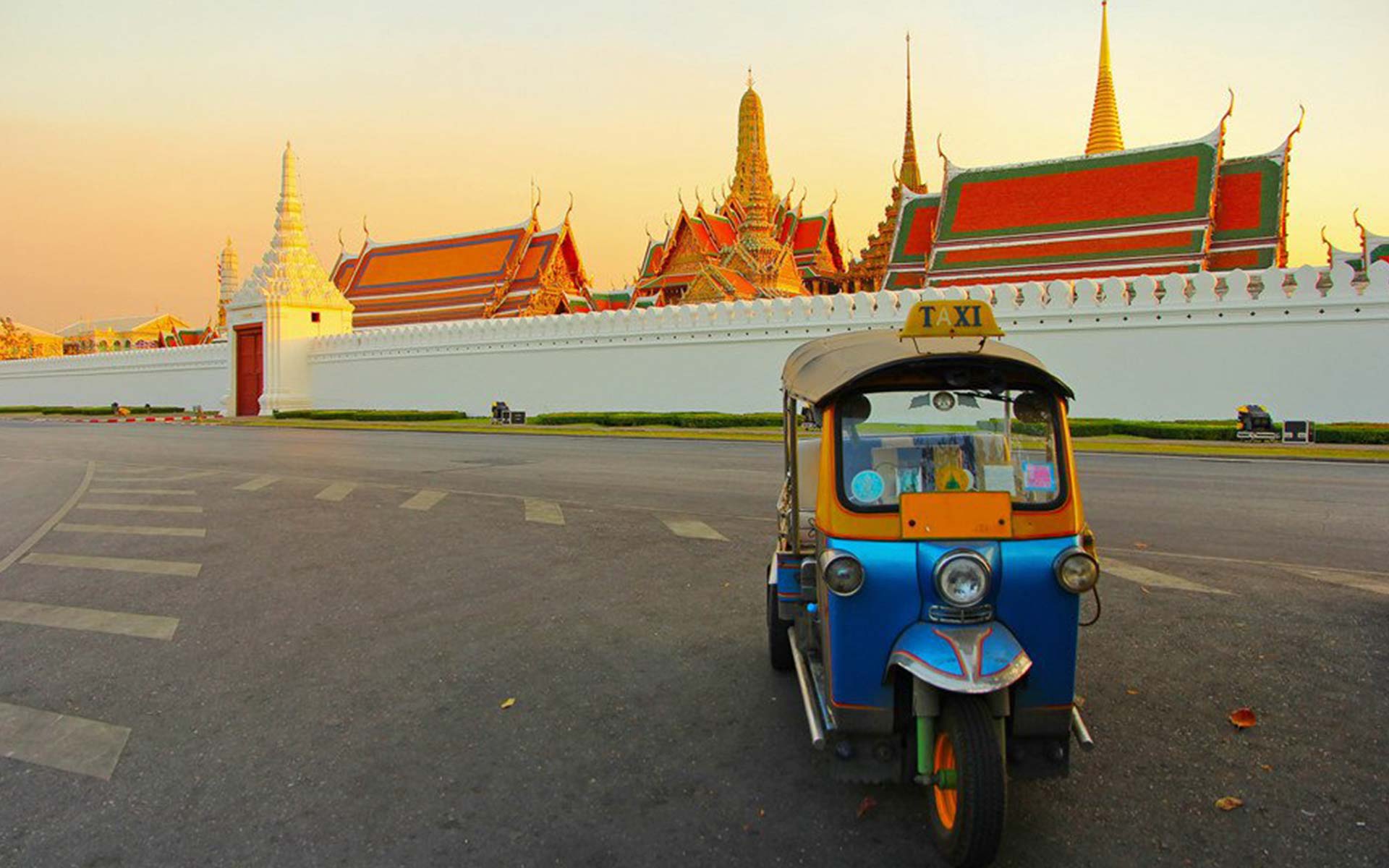 10. Tuk Tuk Tour:
A trip to Thailand will not be completed without a tuk tuk ride. Don't miss this chance for a ride on this local vehicle around the night markets or streets in Bangkok.