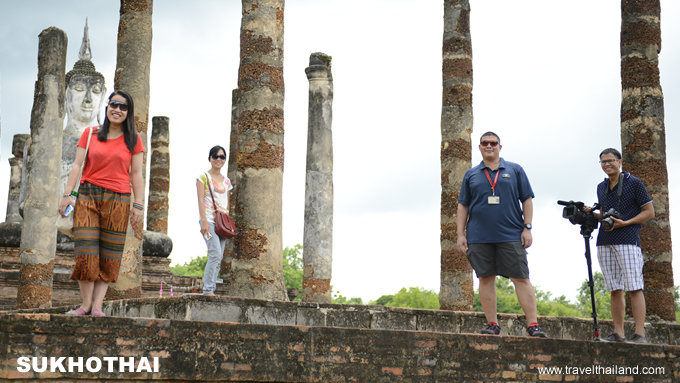 Asia Travel & Leisure just set up the Media Department.
This department will help to promote the destinations and unique packages of the company. Beginning of September 2014. The film group will be traveling through 5 countries in Southeast Asia, update all travel services and revises all product of Asia Travel & Leisure in Vietnam, Cambodia, Laos, Thailand and Myanmar
See their trip plan here:

------------------------------
Southeast Asia is a region of ancient civilizations, pristine coastlines, stunning temples, colorful hill tribes and delicious cuisines. Last year I traveled to Thailand, Cambodia, Vietnam and I got a glimpse of Myanmar, and it was more than enough to pique my interest and lead me wanting to discover more. This year we will be traveling from September 2nd till Sept 28th, 2014. We'll be visiting Vietnam, including Hanoi and the beautiful Halong bay; Cambodia and the Ancient temples of Angkor Wat and Angkor Thom; Luang Prabang, Laos a UNESCO world Heritage site; the bustling city of Bangkok, Thailand; and unveil the mystery of Myanmar, a country that was once closed to the world. We'll be digging deep into the culture, history and people of these fascinating places. My name is Andrea and I'm from California, and I will be traveling with my friend Sarah from New York. Please follow our adventure on our site here, https://asiatravelandleisure.com/tv/ as well as on our Facebook page https://www.facebook.com/asiatravelandleisure where our adventure will be updated daily.