In the dry season, hundreds of tourists come to Doi Inthanon National Park to enjoy the sunrise, cloud hunting, golden paddy fields, etc.
Doi In Thanon National Park, The Roof of Thailand – "All in one" destination in Golden Pagoda Land.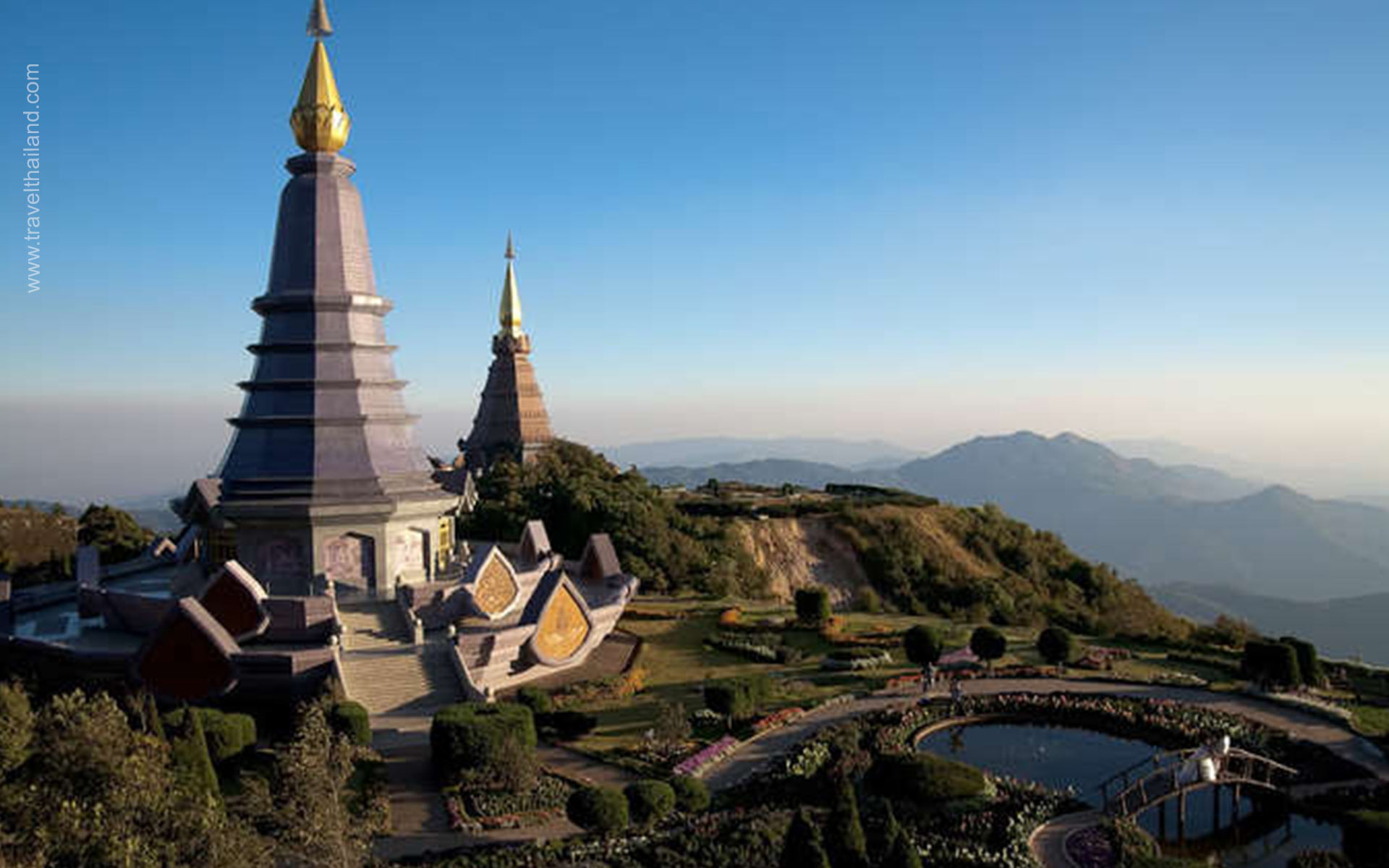 Doi Inthanon National Park is a famous tourist destination in Northern Thailand. It is about 490 square kilometer wide, comprises the Thailand's tallest mountain - Doi Inthanon which belongs to Thanon Thong Chai range, Chom Thong district, Chiang Mai province.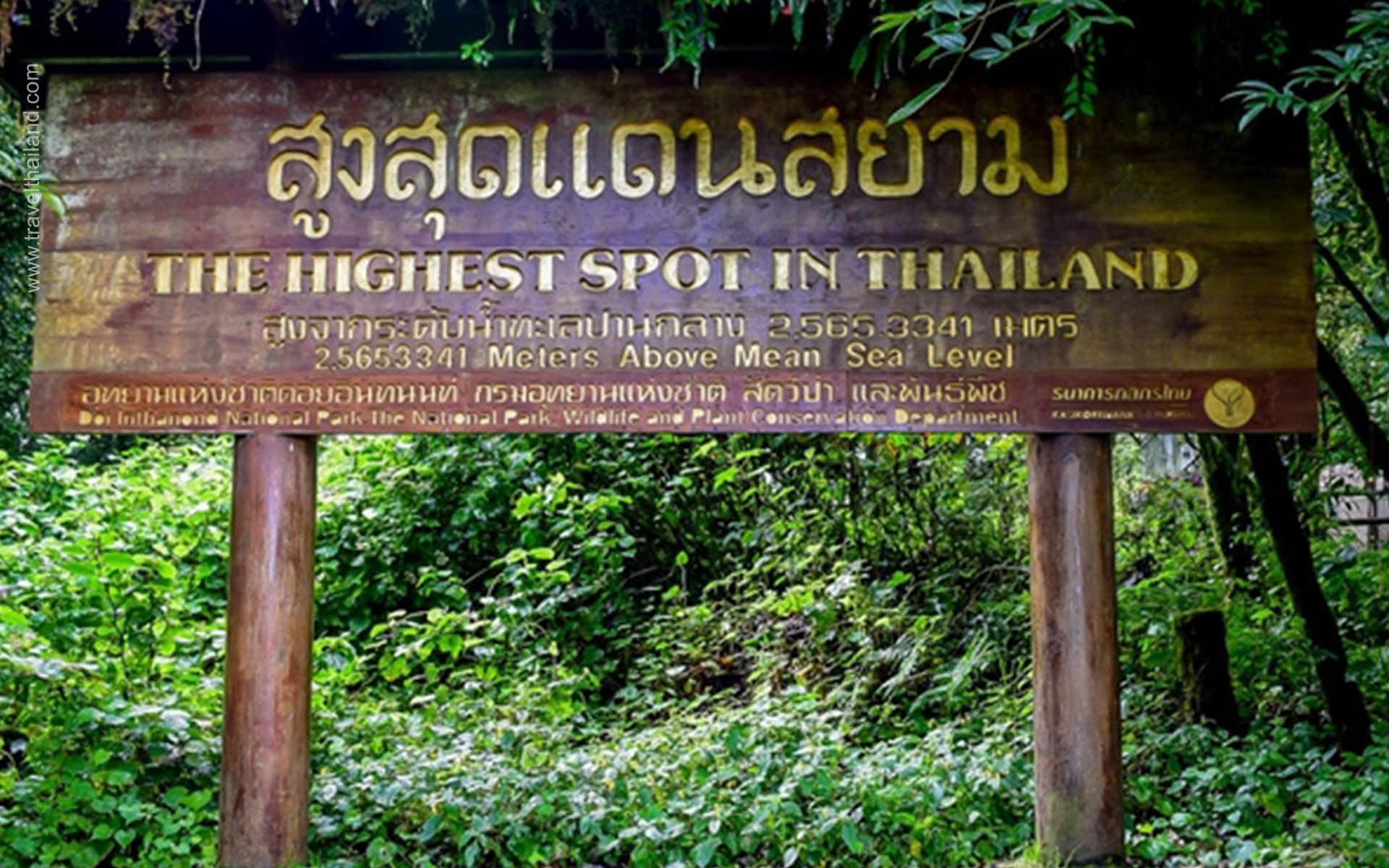 This is considered the "Roof of Thailand" and one of the most beautiful sunrise watching points in the country. The temperature here always maintains at 10 - 15 degrees Celsius, in the last days of the year it is quite low, from 5 to 7 degrees Celsius. Therefore, it is necessary to prepare warm clothes before visiting this park at the end of the years.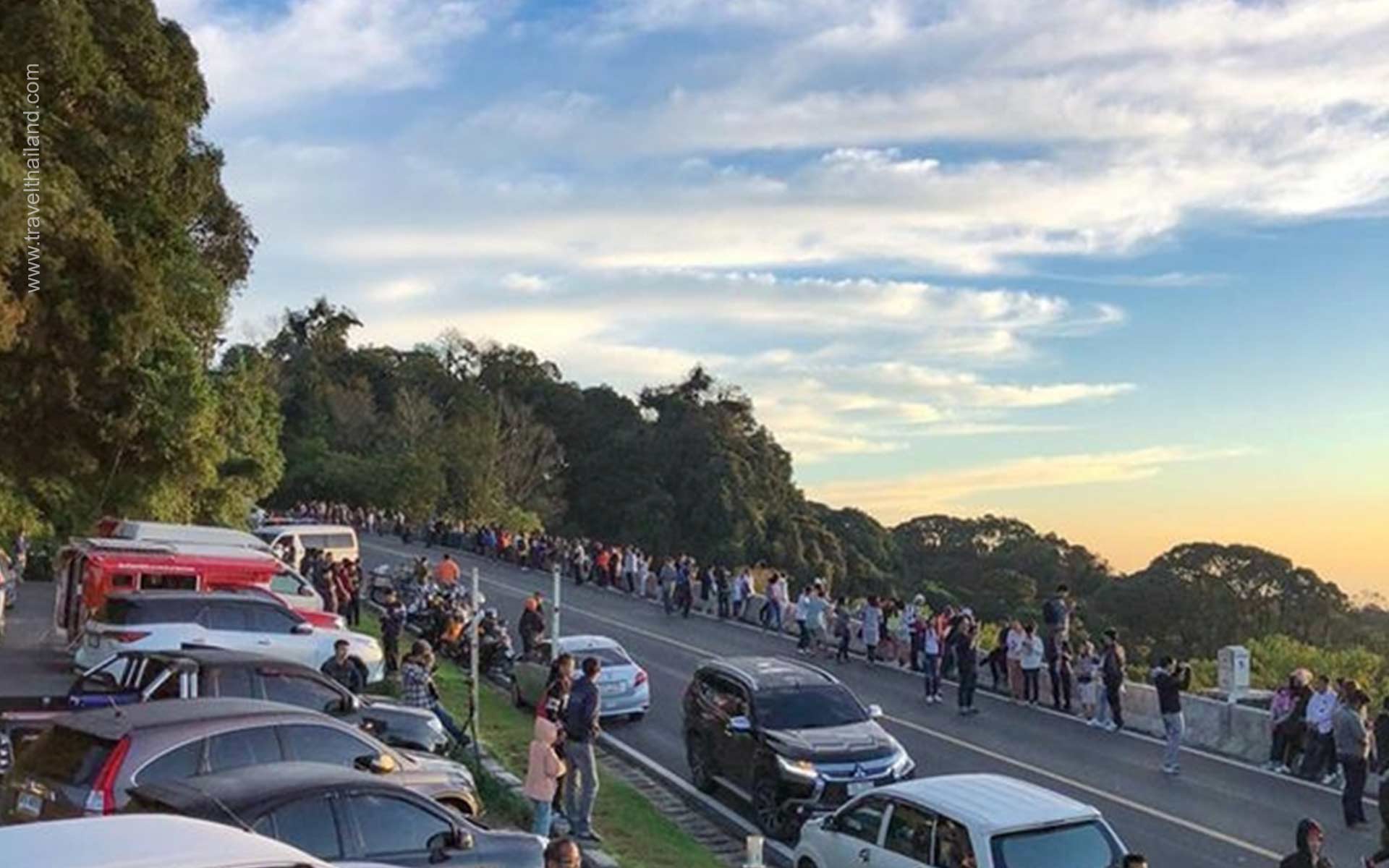 Everyday there are long lines of people standing on the mountainside to enjoy the dawn. Since this place is 60 km far from Chiang Mai Town, you have to wake up quite early to catch this moment.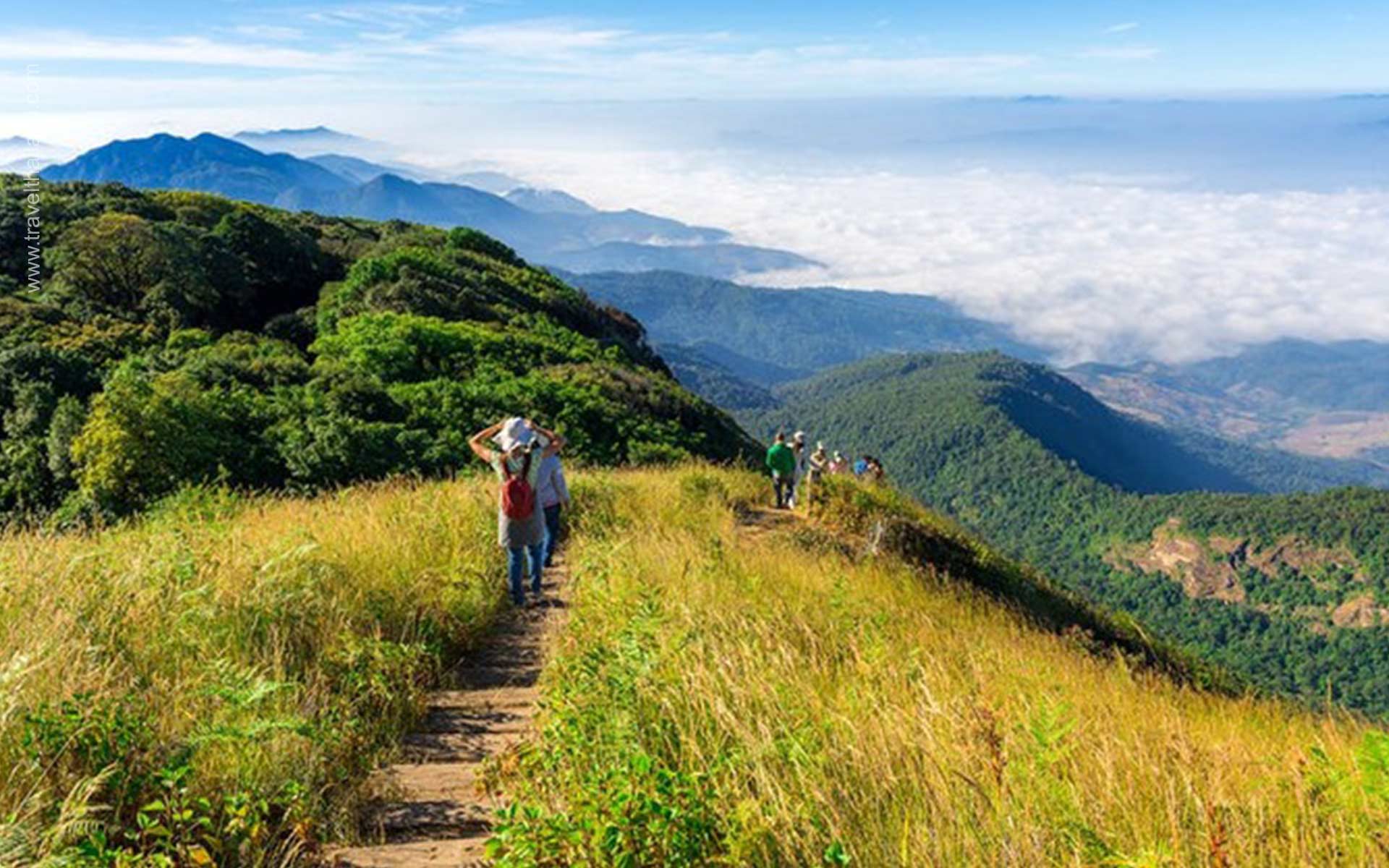 After watching the sunrise, you can start the trekking trail along the park to admire the magnificent beauty of the mountain landscape.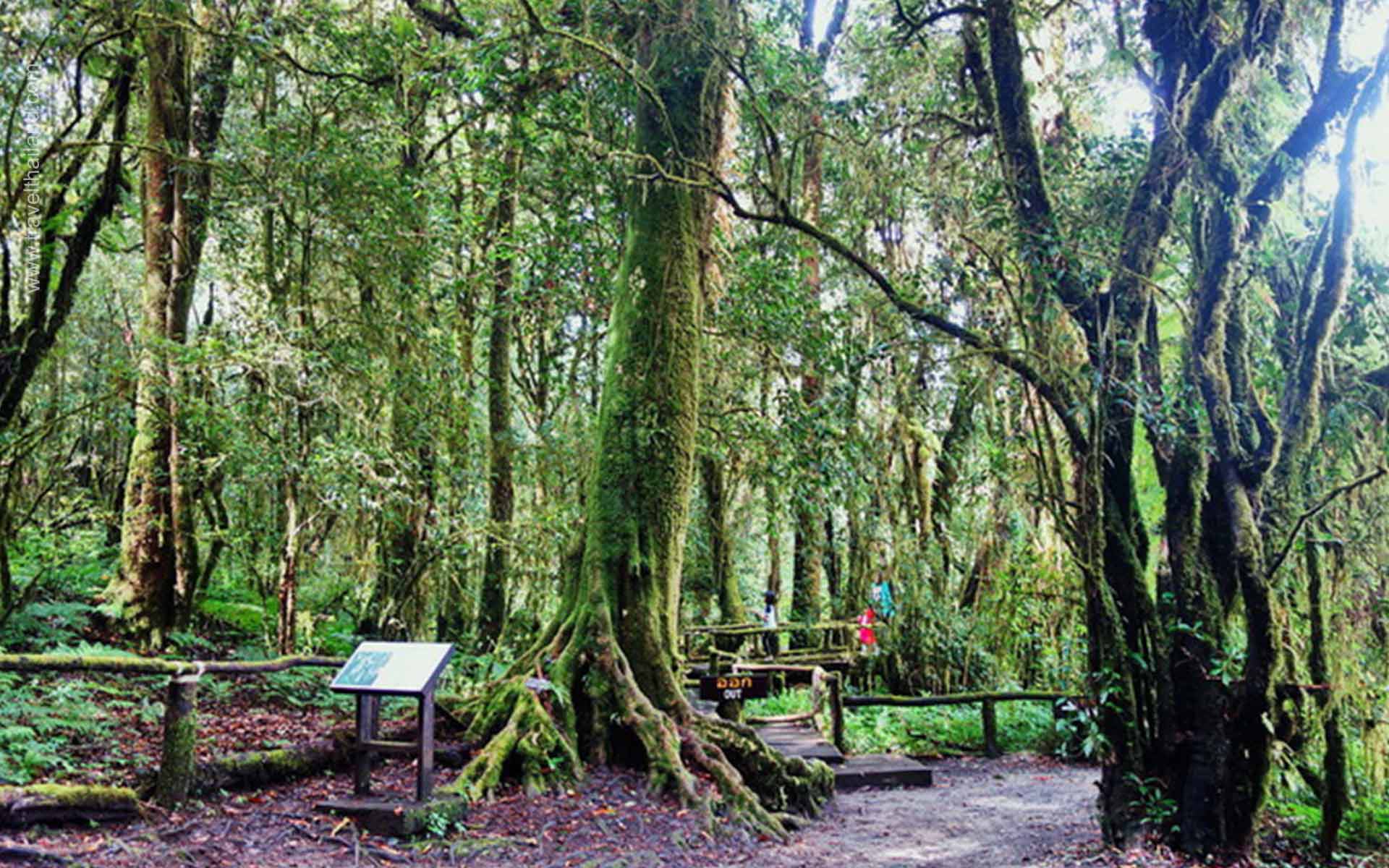 In addition, the old forest with ancient trees will bring visitors to a fairy tale. The atmosphere is quite cold so you have to be careful when going through the forest. In particular, you should move in groups to avoid risks.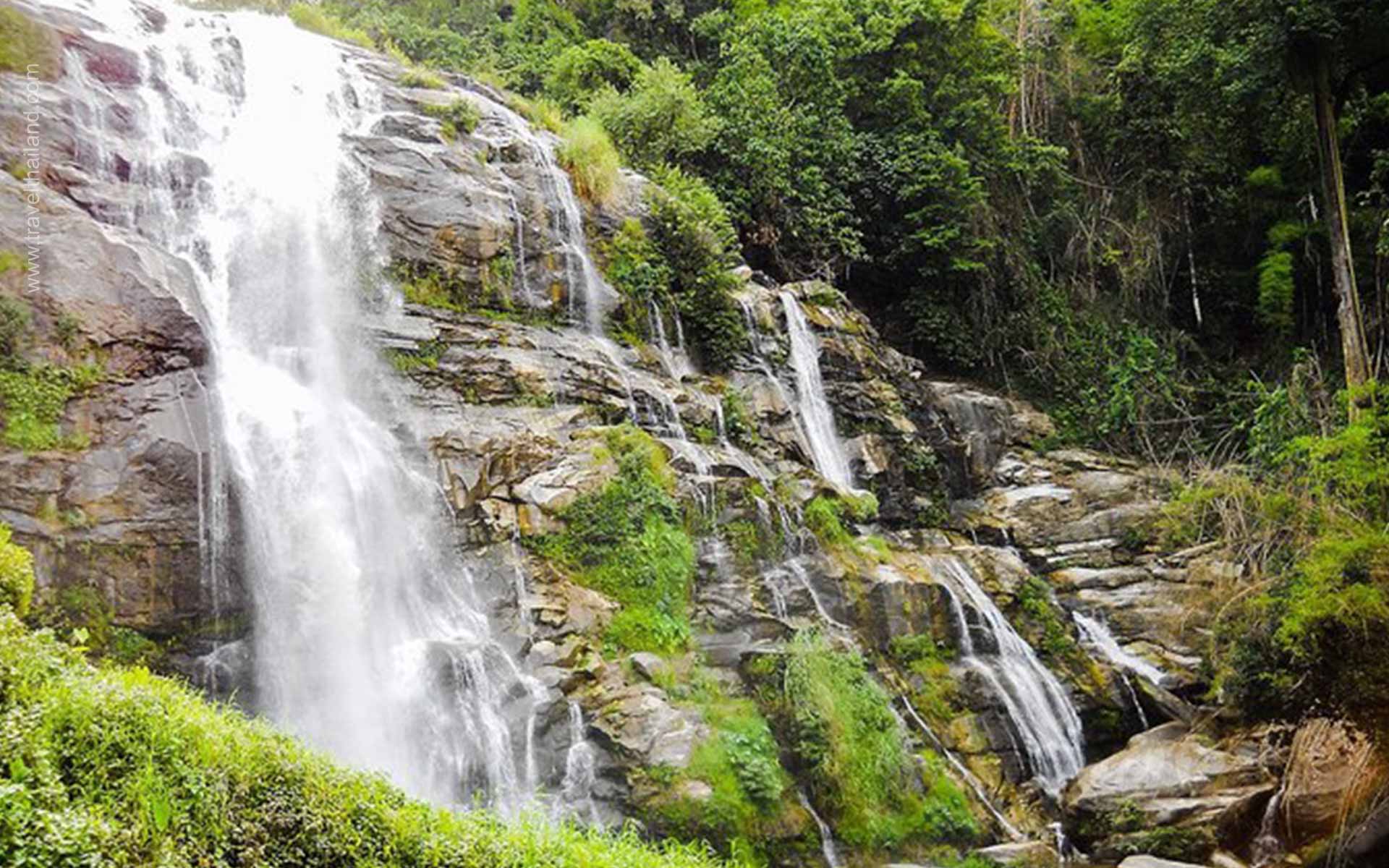 Wachirathan Stream will be one of your favorite stops. Due to illegal hunting for many years, some animals such as tigers, elephants ... no longer live here. Currently, the National Park has about 65 species of mammals, and luckily, visitors can come across a snake.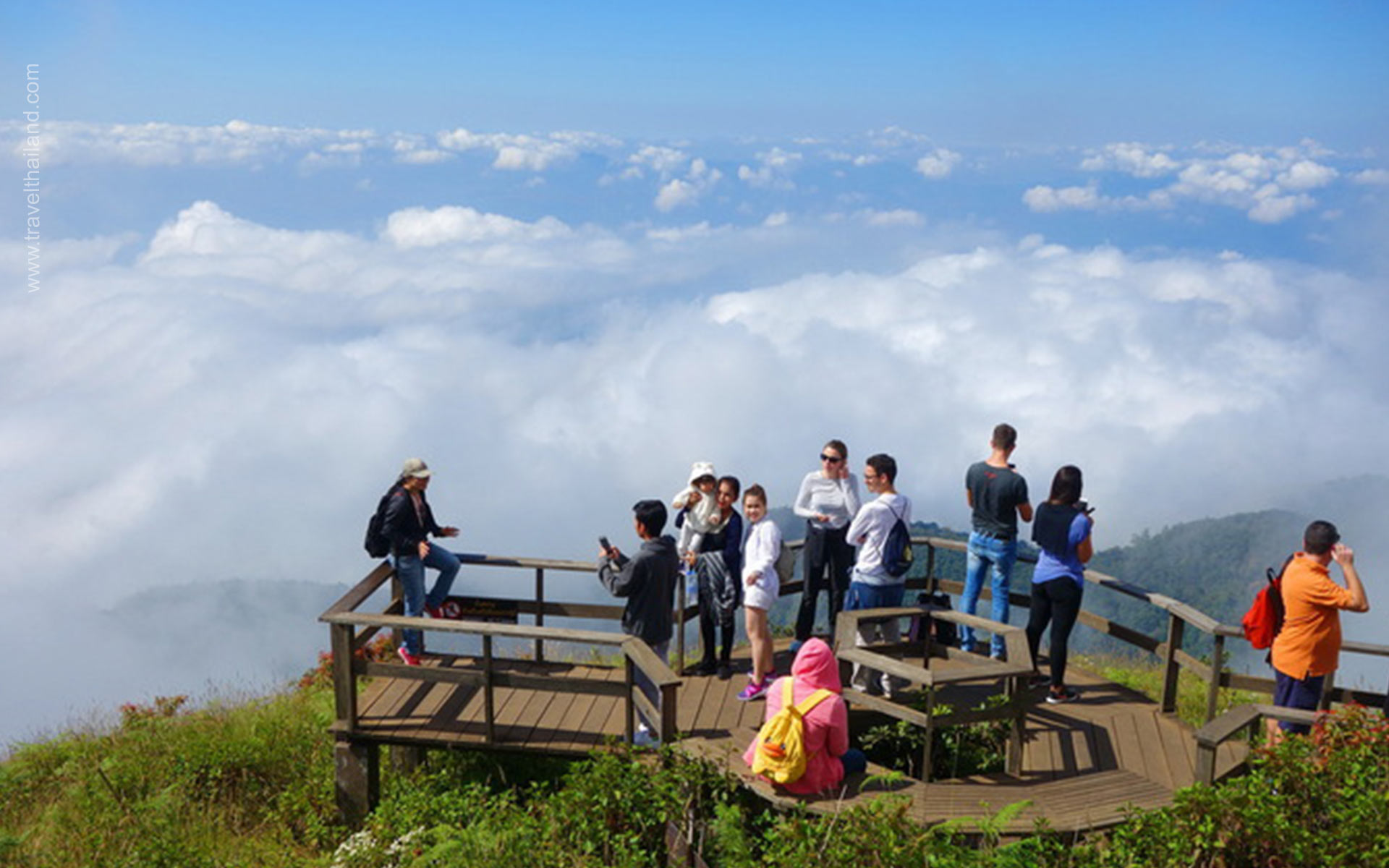 Doi Inthanon is also a perfect spot for hunting clouds. After 20 minutes trekking along the trail, you will reach the last place where you can see the white sea of ​​clouds.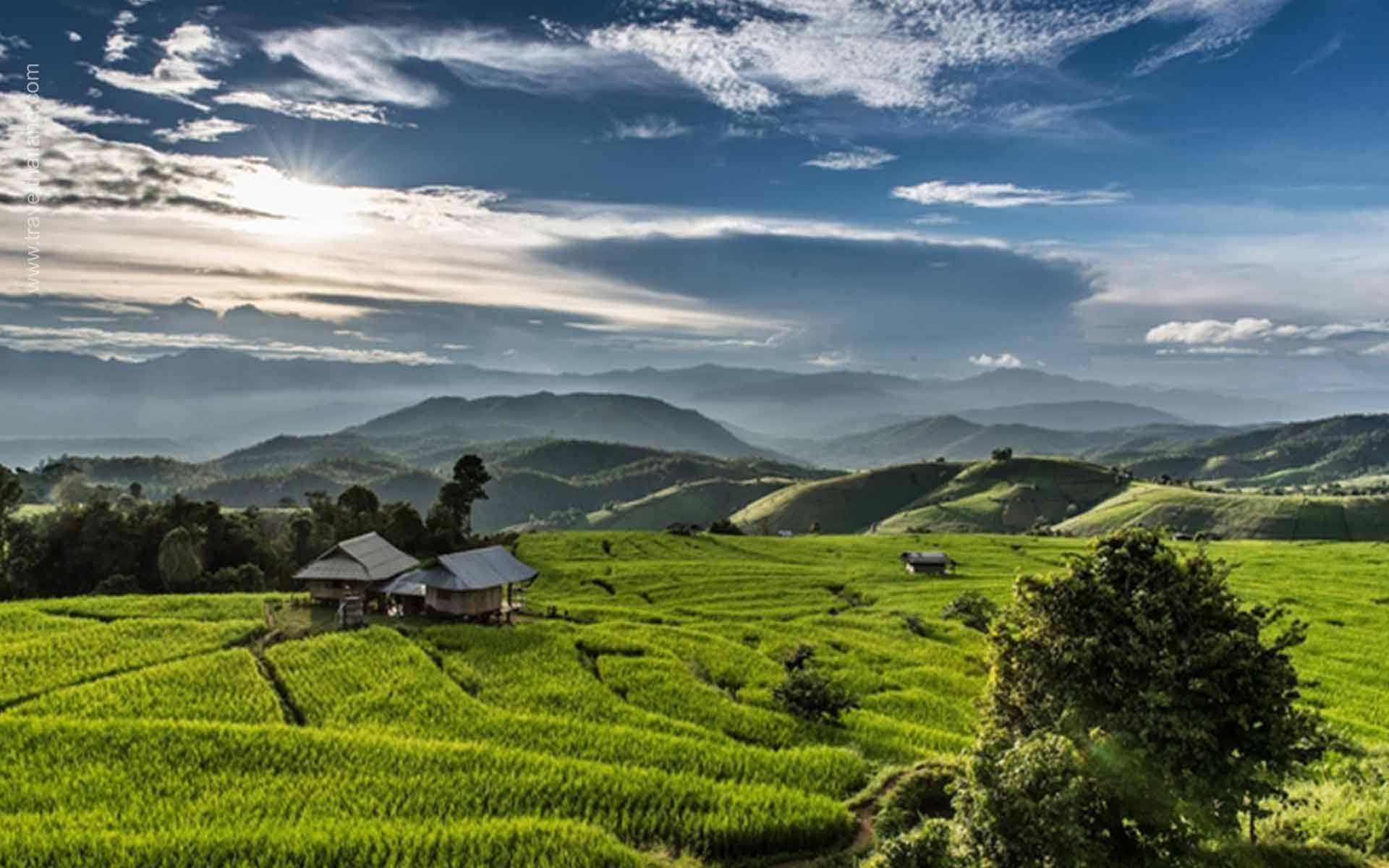 Not only the hills, but the rice fields of local people also make your soul relieved when you arrive here.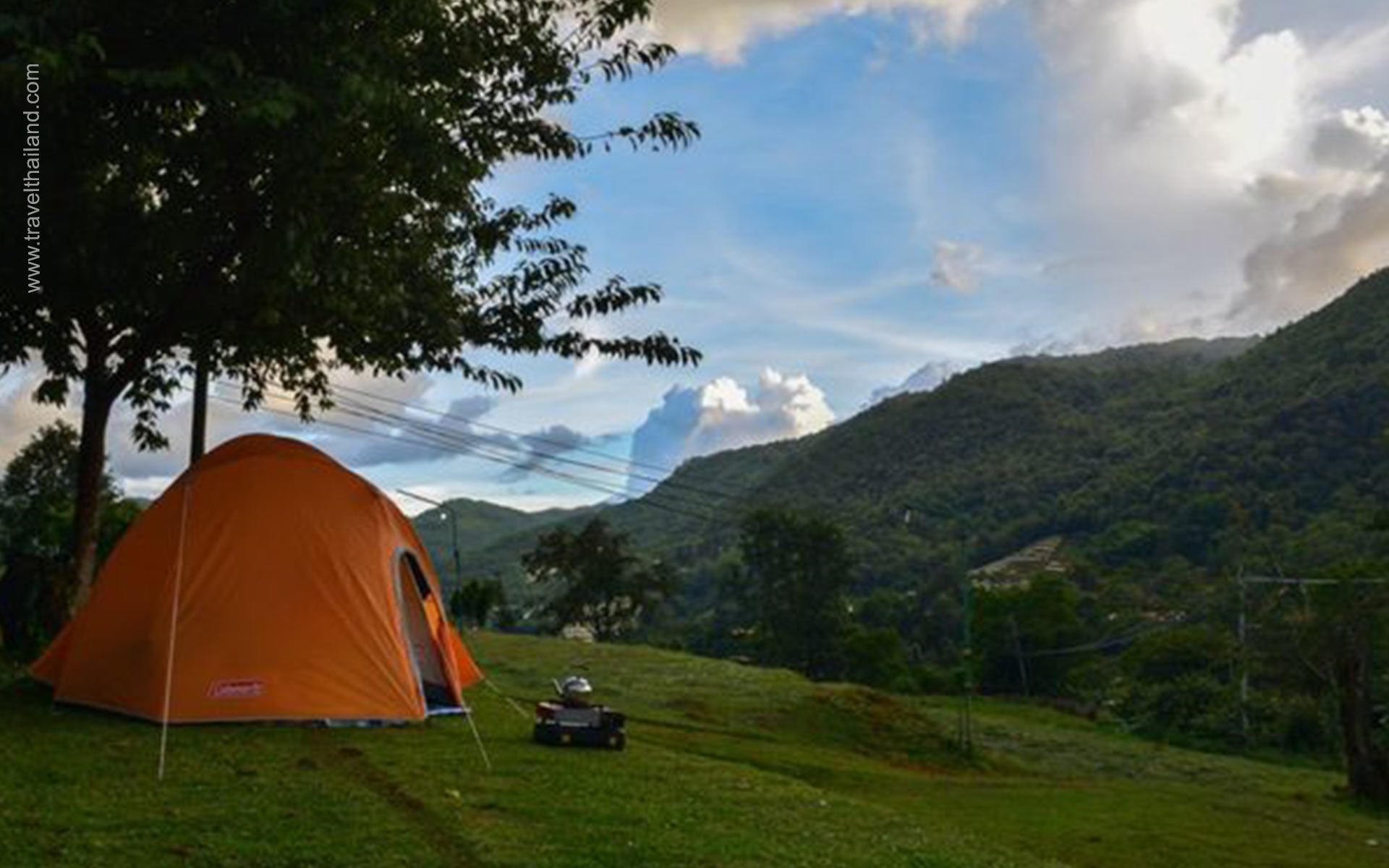 Doi Inthanon is one of few national parks in Thailand that you can reach by public transport, but you must go by Songthaew (rudimentary Thailand vehicle), transfer a few stations so you should have to understand the route carefully before travelling. This way is only suitable for tourists who would like to take overnight camping. If not, you should choose one-day tour in Chiang Mai for the most convenience. Except the rainy season from May to September, the remaining months are best time to visit this national park.